Floods in Victoria declared insurance catastrophe by ICA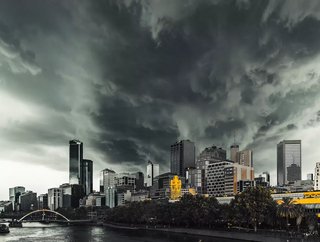 The Insurance Council of Australia has made an official statement that recent flooding in the country's Victoria region constitutes a catastrophe
Heavy storms that began on the week commencing 7 June have wrought power outages and significant property damage across the Australian state of Victoria.
The worst-affected areas are reportedly Gippsland, Traralgon, and the Yarra Ranges.
With as many as 130,000 homes cut off by some estimates, the Insurance Council of Australia (ICA) has officially declared a state of 'catastrophe' to bring much-needed aid and claim prioritisation to those affected. It will also have the following effects:
Claims will be triaged according to the severity of each policyholder's need

The ICA hotline (1800 734 621) has been activated to provide assistance with policy details or the claims process

ICA representatives will be mobilised to assist local agencies and services

A taskforce has been charged with identifying and addressing any underlying issues revealed by the catastrophe
Catastrophe insurance: A warning for the future?
The events in Australia are a manifestation of industry warnings at the end of 2020 and beginning of 2021.
Swiss Re had found that global insurance losses rose 40% to US$76bn in 2020, a concerning figure that the company considered further evidence that climate change is the industry's largest existential threat.
Elsewhere, Artemis estimated that the catastrophe (cat) bond market had reached $11bn in the same year. With reference to 2021's prospects, Steve Evans, Owner and Editor of Artemis, predicted yet another record year:
"All the signs point to another busy year for cat bonds and insurance-linked securities as risk transfer structures, as sponsors increasingly look to the global capital markets as an efficient source of insurance protection."
Meanwhile, the precise extent of the damage caused by the Victoria flood remains presently unknown. Andrew Hall, CEO of the ICA, reported that 6,500 claims had been filed in the first few days.
"As many areas are currently inaccessible due to floodwater, insurers are expecting further claims in coming days as emergency services allow residents to return to their properties to examine the extent of their damage and losses," he said.