COVID-19 claims cost life reinsurers $4.4bn in Q1, says BI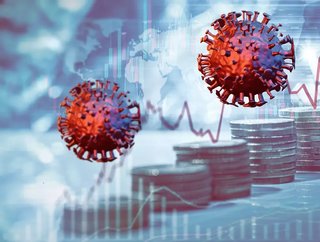 A new report from Bloomberg Intelligence (BI) has calculated that large life reinsurers have been hit by US$4.4bn worth of claims in Q1 of 2021
Titled 'Life Reinsurers Recovery Hopes', the findings are a continuation of the significant COVID-related losses already reported, notably Lloyd's assessment that its own payouts could ultimately reach £6.2bn.
A spike in mortality rates in Q1 is the root cause of loss, with the US hit the hardest and the UK and Canada trailing behind. 
However, large reinsurers in the US and Europe (such as Swiss Re, RGA, Munich Re, and Hannover Re) have begun to experience a profit rebound following vaccine rollouts in both regions. As such, there is cause for optimism that Q2's results will be more positive.
COVID-19: A continual reinsurance challenge 
BI calculated that Swiss Re and RGA accounted for 35% and 27% of claims respectively, making the vaccination programmes in their respective countries a vital lifeline for recovery. However, commented Senior Analyst Charles Graham, the spread of new coronavirus variants poses a constant challenge:
"COVID-19 mortality claims rose sharply in the first quarter after deaths spiked in the US, UK, and other countries. New variants of the virus remain a threat yet the success of vaccines gives reinsurers hope mortality claims won't return to first-quarter levels."
Elsewhere, other regions are having mixed success with their own vaccination rollout, thereby perpetuating the virus' initial risk factors. For instance, Latin America's top three insurance markets - Brazil, Mexico, and Chile - have vastly different levels of vaccine penetration: 10.5%, 9.7%, and 41.9% of their population respectively.
Accelerating reinsurance's digital transformation
It remains to be seen whether Q2 will yield brighter financial fortunes for the reinsurance industry, but one thing is certain: the pandemic has changed the sector irreversibly. 
"I actually think [the pandemic] has not been a bad thing at all for our industry from an operational perspective," Dr. Andrew Johnston, Global Head of InsurTech at Willis Re, told us. "I don't think that any single initiative or business could have accelerated the digitisation process to the degree that COVID has been able to.
"I think that it has democratised elements of market competitive advantage; if an insurer cannot manage risks digitally, they're probably in trouble.