Clover Health to go public via merger with SCH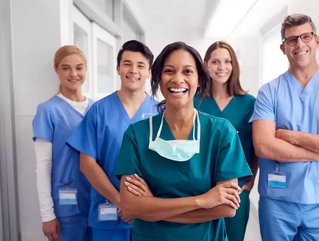 Insurtech Clover Health has announced plans to become a publicly-traded company through a merger with Social Capital Hedosophia (SCH...
Insurtech has plans to become a publicly-traded company through a merger with (SCH).
A move intended to bolster Clover's national development in the US (it's currently available in select counties in Arizona, Georgia, Mississippi, New Jersey, Pennsylvania, South Carolina, Tennessee, and Texas), the company hopes that its goal of increasing the quality of health outcomes will be better served. 
"We have made it our business to make healthcare affordable. Our technology helps doctors, leading to better outcomes and lower out-of-pocket expenses for members," said Andrew Toy, President and Co-Founder. 
Toy emphasised the importance of the company's data platform () and encouraged doctors to make use of it so that they can focus on their true goal: caring for patients.
"Importantly, the platform is powered by a closed feedback loop, linking clinical data and physician action, which improves continuously as membership grows, allowing us to constantly evolve new ways of helping physicians and their patients," he added.
Developing fast
This news comes soon after Clover's announced , a project aimed at combining high-quality healthcare with affordable costs to eligible Medicare patients in the state of Georgia (approximately half a million people). 
Despite only forming in 2016, the company's momentum has been noticeably accelerating; the effect of COVID-19 on the American population is underscoring the need for better health cover and systemic reform. Chamath Palihapitiya, Founder and CEO of SCH, explains further:
"We need companies like Clover to help fix our broken healthcare system. The company's rapid growth is a testament to the effectiveness of its tech-enabled approach, which resonates powerfully with consumers and physicians alike. 
"I believe Clover is uniquely positioned to disrupt the entire Medicare Advantage market as well as expand into new and exciting opportunities in Original Medicare. I am proud to partner with Vivek [Garipalli, CEO and Co-Founder of Clover Health], Andrew and the entire Clover team on the next phase of their mission to improve lives across the country."