Bright Health secures US$500m in Series E funding round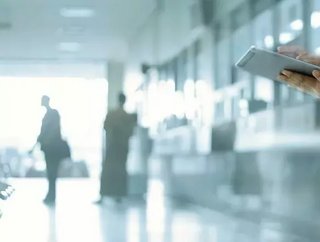 Insurtech unicorn Bright Health has announced a significant Series E round, wherein US$500m was raised to further develop its platform...
Insurtech unicorn has a significant Series E round, wherein US$500m was raised to further develop its platform.
Investors to the round included , and , in addition to previous backers , and .
Placing tenth on , this latest development brings the total capital invested in Bright Health to $1.5bn since it was founded four years ago.
Created in order to address the myriad complexities of the health insurance industry, the company's Series D round in December 2019 also netted a significant amount of investment ($635m), indicating that interest in Bright Health's mission has not waned.
People-centric insurance
The company now operates in over 43 markets across 13 US states, providing benefits cover to over 200,000 people and care services to more than 120,000 patients. It generates approximately $1.2bn in net revenue per year.
"At Bright Health we are leveraging our person-centric, intelligent technology platform to build a diversified and digitally integrated health care company," stated CEO Mike Mikan.
"By aligning with our Care Partners, we have created a more personalised, affordable and convenient end-to-end health care experience for consumers. This funding allows us to continue to scale our transformative model and fulfill our purpose of lowering health care costs while improving outcomes, experience and access."
Transforming the industry
Bright Health's rapid development despite ongoing market difficulties caused by COVID-19 is a strong accomplishment. The company's aim of simplifying a notoriously opaque experience is apparently resonating with customers and investors alike.
Similar displays of ongoing success have been observed in . However, while the trajectory of Ki remains uncertain as it gears for launch in 2021, Bright Health appears to be maintaining the same momentum it has held since 2016.
Mohamad Makhzoumi, General Partner and Head of Healthcare Investing at NEA, commented: "In under four years, we've witnessed the evolution of Bright Health from a startup into a diversified industry leader with the ability to accelerate growth across every part of the health care sector.
"NEA has backed Bright Health from the very beginning and we are privileged to continue helping the team transform how healthcare is delivered and paid for in this country."