Beazley PLC records premium growth amid COVID-related losses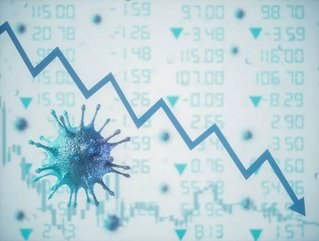 UK-based specialist insurer Beazley has posted its end-of-year results for 2020, indicating decidedly mixed fortunes as a result of COVID-19...
is one of the country's premier insurance organisations, listed on both the LSE and FTSE 250. It manages operations in Europe, the US and Asia, including six Lloyd's of London syndicates.
Despite its considerable stature, the company's performance in 2020 was mired by heavy COVID-related losses, although it did also record strong premium growth. Key takeaways from its own include:
US$3.56bn gross premiums written (a 19% increase on 2019)
$50.4m overall pre-tax losses (a 250% difference from 2019's $268m profit)
Earnings per share fell 119% from 35p to 6.3p
COVID-19 blamed for the loss
David Roberts, Chair of Beazley, recognised the results as "disappointing" and indicated that payouts resulting from events being cancelled and postponed by the pandemic shouldered the majority of the blame. 
The ongoing uncertainty caused by the virus also resulted in the board vetoing the declaration of a dividend at the end of 2020.
"In total our booked first-party losses related to COVID-19 have reached $340m. We took action when we saw that COVID-19 was likely to impact the economy, and this strategy, allied with our underwriting action over the previous year in anticipation of a future recession, will mitigate the impact in our longer tail liability classes, where claims are expected to materialise from 2021 onwards."
Maintaining optimism for insurance in 2021
As indicated by Roberts' statement, Beazley still struck a resolutely optimistic and enterprising tone when considering the insurance industry's future, as well as the company's place within it. 
CEO Andrew Horton chose to focus on the report's positives, particularly premium growth:
"Beazley's gross premiums written increased by 19% to $3,563.8m, supported by rate rises across most of our divisions. We also achieved a strong investment income in the face of volatile conditions.
"I am very positive about the year ahead. We have the capital strength to support our growth plans and look forward to a continued favourable rate environment and expansion of our specialist products globally. I am confident we can return to paying dividends during the course of 2021".