Arthur J. Gallagher & Co to acquire Bollington Wilson Group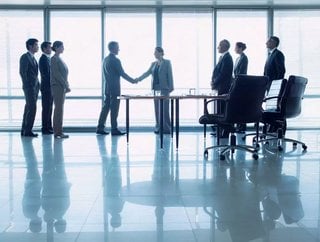 Illinois-based insurance brokerage and risk management firm Arthur J. Gallagher & Co (Gallagher) is set to acquire Bollington Wilson Group (Bollington...
Illinois-based insurance brokerage and risk management firm (Gallagher) is set to acquire (Bollington).
Although an exact figure has yet to be announced, other the agreement have been made public.
Bollington, a UK-based specialist broker with a staff size of 400, has a well-established presence in the Midlands and North of England offering SME, micro-SME and personal lines of cover.
Pending successful regulatory approval, the company will be absorbed into Gallagher's UK retail division, with current Bollington Group CEO Paul Moors retaining a board position as Chairman.
A fantastic new addition
Gallagher currently has operations in 49 countries and offers client services in over 150. J. Patrick Gallagher, Jr., Chairman, President and CEO, believes that this latest addition will be highly significant for the company overall:
"Bollington will be a fantastic addition to Gallagher. Its entrepreneurial spirit and exceptional track record of growth, both organic and through acquisitions, demonstrates a strategy and culture similar to our own, something that is highly important to us when making acquisitions.
"We look forward to welcoming the team to our growing, global company."
Also, Michael Rea, CEO of Gallagher's UK Retail Division, added, "Bollington is hugely respected. This thriving business has strong capability and an impressive portfolio of specialisms that are complementary to our existing business lines, and will provide us with additional scale in the regional commercial broking sector."
Insurance: Maintaining momentum
It remains to be seen whether this development represents a continuation of the consecutive 'big-name' insurer acquisitions seen at the end of the 2020 (see: , , and ), however it is already clear that the insurance industry has had a flying start. 
Maintaining that momentum, however, will be contingent on learning the lessons of 2020 and fully embracing digital technology within a historically conservative industry. Charles Southwood, Regional VP at , recently told us:
"While recent months have presented many challenges for insurers, they have also created many opportunities. Modern technologies and a newly-established openness to embracing them are likely to have a lasting impact on the entire industry, with businesses continuing to reap the benefits for years to come. 
"However, when it comes to digitalisation, in order to set themselves up for future success, insurers should prioritise creating an architecture with agility – and data virtualisation – baked in. It is only then that they can be ready for whatever comes next."