Allianz makes gains in Australia via US$535m Westpac deal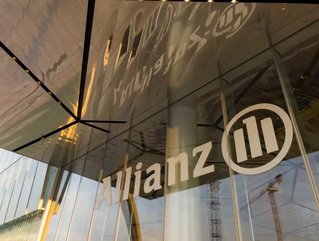 Allianz has purchased Westpac's general insurance business for A$725m (US$535m) in an exclusive 20-year deal...
Allianz has 's general insurance business for A$725m (US$535m) in an exclusive 20-year deal.
Facilitating a significant expansion into the Australian market, the agreement builds on a relationship developed over the course of five years. In addition to travel and auto insurance, Allianz will be able to distribute a range of personal cover (such as home and contents insurance) under the Westpac brand name. 
The transaction itself is expected to be finalised in mid-2021.  
Combining insurance and digital
"Westpac has been a long-term business partner for Allianz and we are very pleased to enter into this new agreement," commented Richard Feledy, Managing Director of Allianz Australia. 
"Both companies share aligned values, particularly in relation to a customer-first approach to design and distribution, and using innovation and technology as key enablers to delivering customer satisfaction, so we see this as a fantastic opportunity.
"Allianz is a proven bancassurance partner, both globally and locally, and we are committed to further investing in this channel. By combining our insurance and digital expertise we are able to provide valuable protection to Westpac's customers."
Recently named the top global insurance brand by , Allianz has had a strong year in 2020. With over 100 million retail and corporate customers spread across 70 countries and approximately €774bn (US$933bn) in managed assets, it is proving itself to be among the world's leading financial services providers.
Weathering the COVID crisis
In response to the company's for Q3 in November 2020 (€2.9bn profit - $3.5bn), Oliver Bäte, CEO, commended Allianz's efforts globally and concluded that COVID-19 has not been able to weaken the company.
"We have delivered solid results in an environment that will remain challenging. Not just our financial performance has been resilient, but we have also enjoyed strong support from our fantastic staff around the world.
"Therefore, we remain confident to not just weather the COVID-19 crisis well, but to build an even stronger Allianz for the benefit of all stakeholders."