Frédéric St-Jean-Mercier

GroupAssur's CIO, Frederic St-Jean-Mercier, on digital transformation, technology stacks and the commercial insurance ecosystem
After 20 years' experience in the technology industry ‒ 15 of which have been spent in the financial and insurance sectors ‒ Frederic St-Jean Mercier has relished the challenges presented by his most recent role as CIO at Canada's most respected MGA.
The fintech and insurtech expert joined GroupAssur in 2021 and is well-versed in the process, obtaining extensive experience with the transition from traditional technology stacks. He says: "My role is essentially to create value through technology within the organisation and foster a culture of innovation."
St-Jean Mercier says GroupAssur has taken a unique approach to its technical transition, in that its teams are redesigning the business first and then putting technologies in place to fit that need afterwards.
"We're actually rethinking reshaping our business model and our operating model based on what we can do with technologies, so I work extremely closely with the other executives to really understand their challenges."
M&A and business strategy
GroupAssur is the largest Canadian owned MGA in P&C insurance in Canada. The company mainly provides a wide range of commercial insurance products, from General Liability to property. The merger with Evolution Insurance has been a symbiotic move.
"We had very complementary products, so that made us the number one MGA in Canada that's Canadian-owned," St-Jean Mercier says. "Our goal is to create a world-class MGA and expand through the United States."
Part of this journey is the deployment of new technologies that are set to further enhance GroupAssur's wide portfolio of commercial products. The innovations are adding value to broker services and GroupAssur will also be the first MGA in the world to be going live on Guidewire ‒ the world-renowned cloud-native P&C platform for insurers.
St-Jean Mercier explains: "Most MGAs are pretty niche. Normally, they offer specialty products that they have to represent. We are different because we represent most of the domestic insurers, and we do it across several different insurance products ‒ which we design ‒ and we form partnerships with them.
"This gives us a very wide, diversified range of insurance products we can offer, giving us the ability to tailor very complex risks that most insurance companies couldn't or wouldn't want to to cover on their own."
New horizons for GroupAssur
The future is certainly bright for this forward-thinking company that has embraced innovations and technologies not only to drive their own processes, but to transform the offerings of their stakeholders and customers too. A move into the US marketplace is also on the cards.
"In terms of the future, the three areas of focus for us will be completing that transformation that we're already well into and then pivot to become a technology-driven insurance company. After that, we want to leverage innovations to revolutionise the commercial insurance and MGA Industry in Canada. That's our primary focus for the future, as well as consolidating our leadership in Canada."
The move into the US is another big step, and an expansion that is being actively worked upon. St-Jean adds: "We want to expand that to a point where we become unreachable by the competition. We're actively looking for other MGAs in the US that want to bring their expertise to us, while we bring our technology and expertise to them. The US is a very important milestone for us in our future."
Read the full story HERE.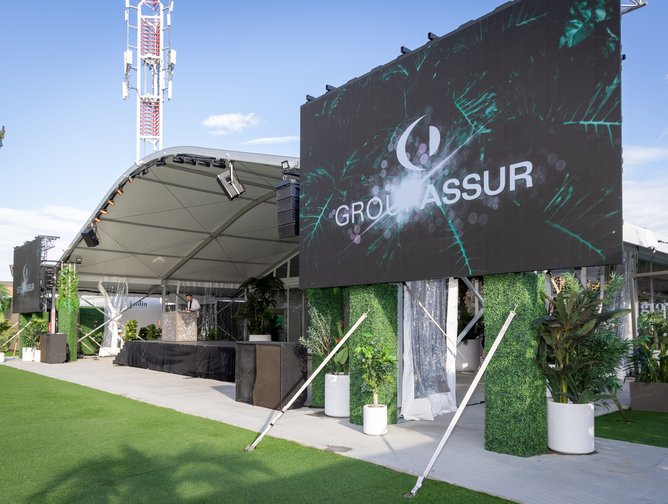 GroupAssur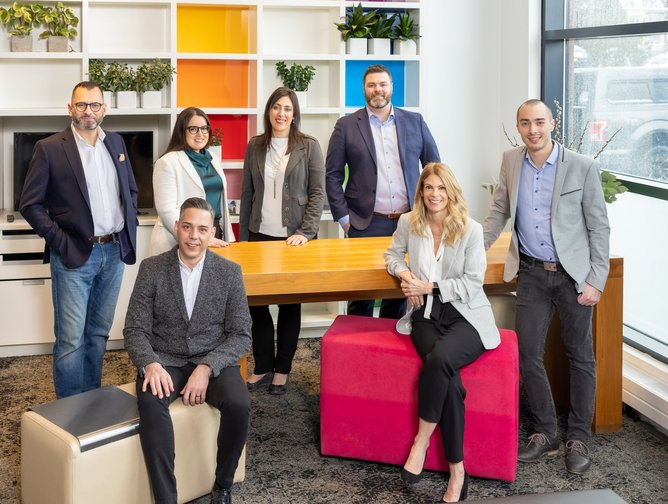 Groupassur built a small but highly skilled core IT team responsible for overseeing the strategy, conceptualization, design, architecture, and requirements internally while leveraging external partners for development & execution at scale.
"Oracle now boasts the fastest core network of global data centres, with over 42 regions currently available and nine more in the pipeline."