Zurich Group invests in UK insurtech My Policy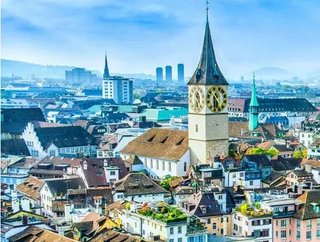 My Policy will become a long term investment partner of Zurich Group as part of expansion drive for the UK insurtech...
One of the world's leading insurance providers, , has become an investing partner with the UK insurtech .
Founded in 1995, My Policy is a prominent and well-established UK provider of data analytics and telematics insurance. The collaboration with Zurich Group, Switzerland's biggest insurer, will enable rapid growth of My Policy's recently launched usage-based product, JURNY, a pay-per-mile policy where consumers only pay for the miles they drive that delivers tangible real-world savings for consumers.
Zurich Group, which was founded in 1876, is a trusted European insurance giant. The investment in My Policy is a strategic move for the group, as it moves towards further digitisation. The completion of the investment will be confirmed before Q2 2021.
The collaboration of Zurich's existing underwriting experience and My Policy Group's high-quality data analytics and product design capability, including innovative products such as JURNY, looks set to be a win for the insurance industry.
The partnership ensures the continued support of Inflexion, a leading European private equity investor, as a shareholder in the group, as My Policy grows and provides solutions for the next generation of motor insurance.
The move will also result in Zurich's telematics equipment provider, Bright Box, being implemented into the My Policy model, generating opportunities for future partnerships with BrightBox's customers. These already include several international original equipment manufacturers (OEM).
My Policy and UBI
Usage-based insurance (UBI) coverage is becoming increasingly popular. My Policy operates a black box service where a device stored in the vehicle monitors use and the maintenance health of the car.
The market for UBI motor products is expanding globally and is mainly motivated by changes in driving behaviour. According to , the global UBI market is estimated to grow at a CAGR of over 29% to reach a market value of $190bn by 2026.
The market for telematics and UBI policies have been given a boost by the pandemic as driving habits have changed dramatically over the past year. An analysis of the UK driving behaviour by My Policy during the 2020 lockdown revealed, at its peak, a national decline in mileage of 63%.
However, before COVID-19, driving habits were already changing, with households driving less per week than in previous years. An estimated 40% have also considered installing telematics because of the cost-cutting benefits the technology provides.
Speaking about the collaboration,of My Policy, said, "In our ongoing effort to tailor our insurance to consumers' needs, we are aware that increasing our usage-based offering will benefit a greater number of clients as driving patterns change in 2021 and beyond. 
"Zurich's investment in My Policy enables us to significantly boost our capabilities and this, combined with My Policy's new pay-per-mile platform, JURNY, and the ongoing support of Inflexion, will help accelerate our growth plans further and meet changing customer needs."
, CEO of Zurich Insurance Mobile Solutions, added, "Our collaboration with My Policy further highlights our commitment to providing user-friendly products to our customers in an evolving world. My Policy Group offers a smarter way for customers to insure their vehicle, whilst also giving them more control over their insurance costs."