Zego partners with 10-minute delivery startup, Dija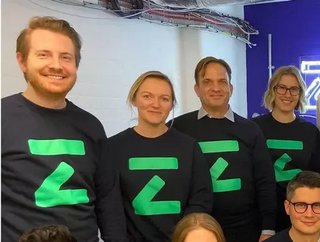 London-based insurtech Zego will provide pay-as-you-go insurance to Dija's fleet...
Recent insurtech unicorn Zego has announced its new partnership with Dija, a 2021 grocery and food delivery startup founded by former Deliveroo executives.
Zego, which was founded in 2016, will insure Dija's growing fleet of e-bikes, in the insurtech's first commercial e-bike policy. Zego recently launched two new products in the flexible insurance category that are designed to cover e-bike and moped fleets in the UK. 
Zego partnership
Currently, Zego provides a range of policies from annual cover to pay-as-you-go, and has insured over 20,000 vehicles in five countries. The company reached unicorn status - and is the first insurtech in the UK to achieve the accolade, following a £150m investment round that boosted Zego's valuation. 
The fresh capital is being used to expand Zego's services into other markets. 
Zego's flexible policies will provide Dija's e-bike fleet with fixed-term annual cover. The company will charge on a monthly basis, so that the company does not have to pay a hefty upfront fee to cover its fleet. This allows Dija to have more control over its cash flow and enables the company to utilise its capital on strategic expansion both geographically and in terms of its employees.
Dija launched earlier this year and was established by Deliveroo founders Yusuf Saban and Alberto Menlolascina. The company has enjoyed swift success and fast growth, already receiving £14.5m in funding since its launch. The service has proven popular with customers, who are assured of a 10-minute wait time in receiving their groceries, without substitutes or missing items. 
Dija will also be able to remove and add e-bikes from its policy simply and swiftly, from Zego's fleet platform. Furthermore, the delivery company can monitor how many of their e-bikes are insured at any given time and which e-bikes in particular. 
Zego's policies save time for businesses in getting their vehicles on the road, because their new flexible e-bike and moped fleet products can go live in just one week. Businesses can also scale their fleets in size and expand them to include other vehicles too.
Insurtech industry growth
News of Zego's partnership with Dija follows on from the news that Dott, and e-scooter startup was acquired by Cazoo.
Speaking about the new partnership, Ines Feraci, Director of B2B from Zego, explained, "We are excited to be teami ng up with Dija, a startup with huge potential, to launch our first ever commercial e-bike policy. Businesses in this sector are completely reliant on their vehicles and we want to give them flexible insurance products which help to maximise their fleets' potential while minimising costs."
Alberto Menolascina, Founder and CEO at Dija, commented, "Our partnership with Zego will enable us to assume greater control over our cash flow, which in turn will enable us to prioritise our funds on things like international expansion and hiring. For a fast growing startup like ourselves, this is exactly the kind of flexibility that we need."