Zego makes history as UK's first insurtech unicorn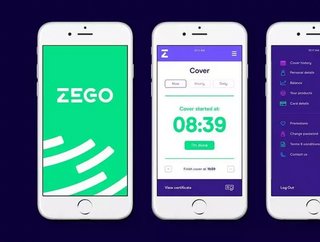 Following a US$150m Series C round, Zego has reached a value of $1.1bn and secured its position as the UK's first ever unicorn in the sector...
has now cumulatively raised $200m since it was founded in 2016. This particular funding round is also the largest yet raised by a UK insurtech.
led the investment, which also featured new investors like and reportedly "all" of its previous backers, including , , Latitude, and others.
Zego attributes its strong showing to "capital-efficient hyper-growth" displayed during particularly challenging market conditions.
"We have been following Zego since inception, and continue to be impressed by the development of the team, product and customer proposition," said Tom Stafford, Managing Partner, DST Global.
"We are excited to partner with Sten and the team at Zego as they leverage internet, technology, telematics and data-driven decisions to provide the best insurance products at the best pricing for their customers."
The 'reluctant unicorn'
Following such strong results, there is mounting speculation that Zego could be primed for an IPO in the near future, as other insurtech luminaries like Lemonade and Root did in 2020.
However, CEO Sten Saar is maintaining a distinctly down-to-earth stance on the company's outlook; in a LinkedIn comment, he stated his preference for simply building better solutions for customers over "chasing mythical creatures" (in reference to its unicorn status).
Zego currently insures over 200,000 commercial-use vehicles and has provided over 17 million insurance policies in five countries. The company prides itself on being able to deliver a driver or fleet quote in mere minutes.
"This latest round of funding is a huge milestone for Zego. It is a testament to our relentlessly hard-working team and a clear validation of the need for Zego's products in the market. That being said however, we see this investment as simply another step in our journey towards powering opportunities for businesses across the world," said Saar in an official statement.
"In the five years since we started Zego, we've covered hundreds of thousands of businesses across Europe, whether they be self-employed drivers or riders or whole fleets of vehicles, and this is just the start for us."
As the company funds new and doubles its workforce to 500 employees, all eyes should be on this 'reluctant unicorn' that's tapping into a blossoming vehicle insurance market. 
Image credit: Zego