Who is Allianz's latest insurtech partner Blink?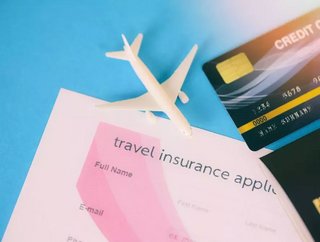 Major insurance player Allianz has joined Irish insurtech Blink for the rollout of its insurance platform focusing on travel disruption...
The represents a major achievement for the latter company, which was founded in 2016 by Paul Prendergast, CEO, and Peter Bermingham, CTO, in the city of Cork.
Taking a leading position in insurtech by choosing to focus on travel insurance specifically, the company couldn't have predicted how important its work would become in early 2020 when COVID-19 became a force of significant turbulence for the industry. 
Blink participated in the UK FCA's Sandbox programme in 2016 and became an early collaborator of 's digital innovation arm (Digital Partners). Later, in 2017, it achieved another milestone of being among the first insurtech acquisitions - by . 
Allianz and Blink: Placing customer needs at the centre
Providing flight disruption cover via Allianz's , Blink utilises data-driven solutions powered by a parametric platform. 
Policyholder's flights are monitored in real-time once a ticket has been purchased and any modifications to the journey are instantly reported. Any ensuing problems can be resolved almost instantly, with alternative service choices covered by the customer's policy terms offered to them quickly, thus mitigating the effects of disruption.
"We have absolute confidence that this new and pioneering Blink dimension will have a very positive impact on our portfolio of travel insurance solutions," stated Rachel Temperton, Head of Travel & Tourism, Allianz Partners. 
"We are delighted to partner with the best Insurtechs to deliver cutting edge solutions and we firmly believe that this will transform the travel insurance experience for our customers."
A significant moment for Blink
The implications of this partnership were not lost on Prendergast, who enthused the potential for his company to grow in light of such a prestigious collaboration:
"Partnering with Allianz Partners will ramp up our presence and visibility in the UK considerably and we are delighted to be working with one of the world's largest travel insurance providers in delivering transformative change to their client service offering. 
"Allianz Partners has been definitive from the outset in placing customer needs at the centre of the process and are firm advocates for embedded, seamless insurance processes. As a result, we have built a robust service that can process more than 60,000 claims per hour and will support the provision of real-time flight disruption cover for any flight delayed by more than two hours to Allianz Partners and Affinity policyholders," he said.