What COVID-19 really means for core systems and insurtechs
By Michael Kelly, CEO, FINEOS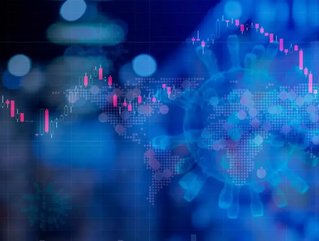 Michael Kelly, CEO of FINEOS, discusses digital transformation in the COVID-19-inflected insurtech sector...
Before COVID-19, digital transformation through implementing modern core systems and insurtech digital add-ons were already gaining momentum as carriers began to gradually push to replace their legacy technology and processes.
Today, we are seeing COVID-19 significantly expedite the call for digital transformation within carriers as their clients and customers are demanding a new era of flexible and online employee benefits software that can serve their needs. 
Expectations are evolving
When considering the impact of COVID-19 in the insurance industry, what we are really looking at is the lasting influence on how people will work in the future and what they will expect from their employee benefits experience going forward. 
At some point, a COVID-19 vaccine will become widely available and we will return to a degree of normality. But what we won't go back to, is the typical five days a week commuting back and forth to the office; everybody in a traffic jam on the way into the city and then everybody in a traffic jam on the way out. The world will move forward with a more on-line, flexible, hybrid working model. 
The employee benefits industry will play a key role in empowering employees to gain the most out of their life and health benefits in this online real-time world, while ensuring their insurance cover keeps up with their evolving lives and ongoing expectations. Employees want the flexibility to choose the exact benefits they need at a particular point in time and they are coming to expect to be able to do so from anywhere, instantaneously. They expect to be able to ask a question or file a claim from their phone while making breakfast for the kids and get an immediate response from a carrier. Keeping up with these employee expectations by providing robust digital and mobile capabilities is becoming more essential for carriers and having modern core systems will help them to meet these demands.
Digital transformation now for a better tomorrow
To provide increasingly in-demand digital capabilities, carriers will need strong, modern end-to-end core systems that are purpose built for their industry to support group and voluntary employee benefits on the same core platform. This is essential for understanding and managing the complete employee relationship and for cutting down turnaround time on processes in order to offer the instant correct responses which employees expect. 
Carriers who have been slow to get on board with digital transformation have an investment journey ahead of them. The most important thing they must do to achieve digital transformation is ensure they partner with the appropriate vendors who really understand their industry and business. Digital transformation is achievable when everyone speaks the same language and collaborates to deliver the best outcome for the end clients and customers.