WeFox is planning to raise $250m in a new funding drive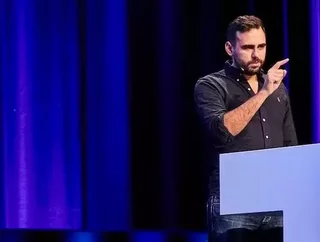 The German insurtech WeFox is closing on a capital injection that will see its value skyrocket to $2bn...
The leading German insurtech, WeFox, is in talks to raise $250m in capital to support its expansion plans across Europe, Sky News reports .
The Berlin-based digital platform that connects insurance providers, distributors and customers, enterprise which was founded in 2014 and is already the biggest provider of its kind in Germany.
The news follows on from the insurtech's recent announcement that it was launching a new digital security app as part of its expanded offerings. The new product, which is being developed by a team of experts working from Paris, who were hired from the Korean technology behemoth, Samsung. 
Wefox is backed by Samsung, and says it predicts the new product will be ready to go live in 2022. 
New funding for WeFox
Currently, reports reveal WeFox is in advanced negotiations with a syndicate of investors with a plan to raise £250m. Sources suggest that the German-based fund Target Global, which backed the mobility app startup Lyft and Delivery Hero, will lead the funding round with an estimated $100m stake.
Other investors include Chrysalis Investments and Omers Ventures, with a confirmatory announcement of the funding round expected next month.
WeFox expansion
WeFox has seen unprecedented growth since its launch in 2014. The German insurance technology startup predicted it would achieve reinsurance in 2021 of $365m. In December 2020, WeFox also launched its new services in Switzerland and has recently acquired a license to operate in Poland, as well as plans to bring new products and services to the Italian market. 
WeFox is considered one of just a handful of enterprises that are disrupting the status quo and its revenue is predicted to double in 2021. To date, the insurtech has sold more than 500,000 policies to its 350,000-strong customer base via its platform, ONE, which plays host to 3,500 brokers. 
The funding round is likely to see the insurtech's valuation close at $2bn, and sources say the funding round will be the company's final push before it goes for an initial public offering.