Waterdrop's US IPO delayed due to Chinese regulators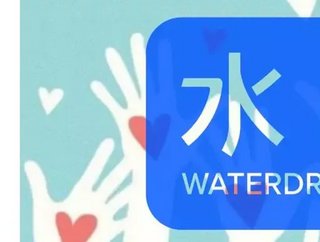 Insurance technology firm Waterdrop had planned to list this summer, following a previous delay...
The Chinese insurance technology company, Waterdrop, is facing further delays regarding its US initial public offering (IPO) following pushback from the China Banking and Insurance Regulatory Commission (CBIRC).
Waterdrop, which is based in Beijing, has beensince early 2020, and aimed to go public in December last year, say sources, who confirmed that the company had already made a confidential filing for the float.  
But according to , the CBIRC has pushed back on the plans, citing Waterdrop's business risks and therefore slowing down the IPO process. Earlier this month, the company's founder, Sheng Peng, was also told by the CBIRC that the regulatory body would not support Waterdrop going public at this point. 
Currently, the 'risks' CBIRC has referred to, are not immediately clear.
In an emailed statement, Waterdrop has also reportedly denied that Chinese regulators are delaying its capital markets strategy and says that senior managers are in regular communication with regulators. So far, CBIRC has not responded to requests for comment. 
Waterdrop's success
Waterdrop distributes insurance policies online and provides illness crowd-funding. It is generally considered a highly successful and growing venture. Founded in 2016 by Peng, a former executive at Chinese food delivery and local services giant Meituan Dianping, Waterdrop raised $230m in a pre-IPO round in August 2020, led by reinsurer Swiss Re and Tencent at a valuation of about $2bn.
Waterdrop also counts IDG Capital, Boyu Capital and Meituan as investors.
However, in March 2021, the company closed its online healthcare mutual aid platform, which provided 80 million users with a shared basic health plan covering various types of critical illnesses, amid regulatory turbulence, even though it was not licensed by the CBIRC. As one of the biggest drivers of traffic to Waterdrop's platform, the loss of the mutual aid program will mean significant remodelling for the company. 
Chinese regulators and fintech
Waterdrop is not the first fintech/insurtech company to come under scrutiny from Chinese regulators. The technology giant also had its £37bn IPO stopped in November last year, with regulators citing financial risks. 
However, Waterdrop is an offshore company and is not subject to the same level of legal controls as mainland Chinese companies. Because of this it currently doesn't require CBIRC's approval to list its IPO in the US.
Even so, the regulatory disapproval could affect Waterdrop's share sale plans. So far, backers of Waterdrop's IPO, Goldman Sachs and Bank of America are yet to comment on the matter.