Waterdrop set for IPO after multi-billion dollar evaluations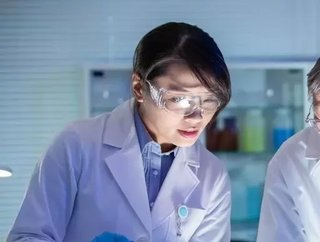 Waterdrop's initial public offering could be made as soon as next quarter after a recent valuation showing the company's impressive worth...
Waterdrop, the Chinese insutech platform that aims to solve the high medical fees faced by patients, is reportedly in full preparation for a US IPO in the next few weeks.
The company, which was founded in 2016, offers three products; namely crowdfunding, commercial insurance and mutual insurance. Waterdrop also spe cialises in cover for patients with a critical illness.
The online technology platform which is headquartered in Beijing and backed by Tencent, operates through the platform's official WeChat account. Users can post crowdfunding campaigns, buy insurances, or claim indemnities according to their policies.
Crowdfunded health cover
Waterdrop was one of the first crowdfunded medical aid platforms to emerge, with the service first becoming popular in 2016. Reports suggest the company has recruited 40 million users and provided an estimated CNY 100m in medical aid to thousands of users diagnosed with a serious illness. The service is mainly popular with the younger generation as well as residents of third or fourth-tier Chinese cities.
Central segments of Waterdrop include the charity crowdfund platform Shuidichou, mutual and Shuidihuzhu, a commercial insurance product. Waterdrop also has the community and premium trial calculation platform, Shuidi Insurance Mall.
Waterdrop backers
The insurtech has undergone several funding rounds so far, the most recent of which - a Series D in August 2020 - raised an astonishing $230m in investments.
 "We are excited about the huge growth potential that lies ahead of us. Our long-term goal is to become a leading online healthcare platform in China with an ecosystem that includes insurers, pharmaceutical companies, hospitals and drug stores, as well as nursing institutions and rehabilitation institutions," Peng Shen, founder and CEO of Waterdrop, said at the time. "We are committed t o not only helping users with financing issues but also providing them with integrated healthcare services along the way." 
According to reports, Tencent led Series D round, followed closely by other investors that included Gaorong Capital, IDG Capital and Lighting Global. Collectively, Waterdrop has raised an estimated CNY 3.2bn through funding rounds.
Waterdrop valuation
In July 2020, news reports announced that Waterdrop's initial public offering in the US was already well underway and that the listing would be completed by December. At that time, the IPO was valued at between $4bn and $6bn.
The company has grown at an incredible rate, and experts believe Waterdrop could have increased its worth 200-fold over the past five years, as a valuation in 2016 following financing from angel investors, set the bar at CNY 300m.