US comparison site announces 100% profitability on last year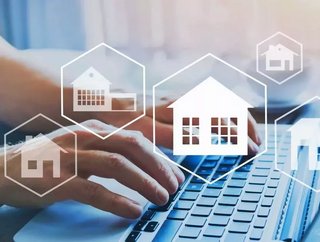 The Texas-based comparison site, The Zebra, has announced 100% annual profitability and growth in 2020...
The Texas-based comparison site, The Zebra, has announced 100% annual profitability and growth in 2020.
The 2012 start-up is now a leading figure in the insurance comparison site market. The Zebra originally entered the car insurance sector, but recently expanded to home insurance and now provides a strong range of insurance carriers on its platform, for customers across the US to access.
The Zebra's homeowner's product was launched in December 2019 and has already been utilized by 90,000 customers. Currently providing options in 48 US states, The Zebra is collaborating with national and regional homeowner's insurance providers to market several options to consumers through their telephone-based and online agent platforms.
A favourite go-to for online shoppers, the company has issued over six million quotes since 2012 and has a customer satisfaction rating from Shopper Approved, 4.7/5. It acts as an insurance comparison platform that connects customers to licensed agents, rather than a lead-generation site. 
Providing a counterpoint to today's business climate, which has seen thousands of enterprises worldwide either shrink or collapse following the global economic downturn, The Zebra's success has been meteoric. The company's performance crossed the $6m net revenue barrier in May 2020 and grew significantly in the second and third quarters of this year. 
Speaking of the company's success, Keith Melnick, CEO, The Zebra said, "It's not every day that a company achieves profitability ahead of schedule during a global pandemic, but The Zebra's team has done just that. How? Strong partnerships with some of the nation's best insurance companies, a diversified marketing mix, clear product vision and a stellar team who has really risen to the challenge during these critical few months." 
Martina Hahn, Chief Product Officer, The Zebra, added that the present financial climate has resulted in many people seeking out insurance policies to give them an element of stability. She said; "With the auto comparison platform serving more than four million consumers annually, we knew the time was right to deepen the relationship with our customers by helping them find the best insurance policies for their homes. So far, we've served new homeowners like me looking for their first-ever policy, and people on their fourth home who are making sure they're properly covered in these uncertain financial times."
Products due to be launched by The Zebra will enable customers to bundle both home and car insurance policies. The company's philosophy is also aimed at securing customer loyalty through trusted relationships with an insurance advisor.