UK insurtech Urban Jungle raises $11.4m for expansion plan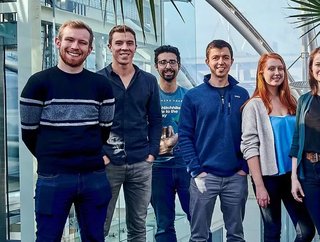 London-based Urban Jungle was backed by Mundi Ventures and Eka Ventures
Urban Jungle, the UK-based home content insurtech startup, has raised $11.4m in investment capital to expand its business offering. The company has made a name for itself providing affordable insurance specifically created for renters, people in house shares and those who struggle to gain insurance cover.
Founded in 2016, Urban Jungle's policies are underwritten by Ageas Insurance and the insurtech has raised $22m to date in investment drives.  
The technology-driven company, which has grown consistently since the beginning of the pandemic, was founded by former Google developer Greg Smyth and Jimmy Williams, now has a 30-strong team and a 40,000-strong customer base 
CEO Jimmy Williams, explained "Our tech platform means we can grow our customer base rapidly without having to build an army of customer service agents. That said, we've got ambitious growth plans, so we'll be doubling our headcount in the next 12 months to support that."
He continued, "Insurance companies effectively discriminate against various different groups, for example young customers, people on low incomes or people who have moved to the country recently."
Urban Jungle and customer centricity
Williams said the company philosophy was based on customers not being charged for aspects of cover that are beyond their control. The data gathered by Urban Jungle enables the company to detect very quickly when potential fraudsters are lying. 
"As a result, it allows us to offer cover to a much broader group of customers who have proven to be honest," he explained. 
"Yes, we've made insurance 100% digital, fast, flexible and affordable, but it's our ability to help a very broad range of customers, with carefully crafted insurance products, that really makes us stand out."
Williams added that the funding will enable the company to continue to scale rapidly and add new insurance products to its current offerings. "We are looking to expand quickly into several new markets and to shake up the insurance industry. It's still dominated by big names and I'm enjoying giving them a run for their money."
Speaking about the latest funding round, Yago Montenegro, investment director at insurtech fund Mundi Ventures, said the insurance industry is experiencing a major shift powered by new technology and innovation and it is accelerating.
"Jimmy and his team go beyond what traditional and emerging competitors are doing. They are a team of scientists experimenting on the best ways to cover risks and provide insurance. We are very excited to back them as they expand their reach and range of products."
Image credit: myurbanjungle.com