Trōv unlocks new revenue streams for UK insurance market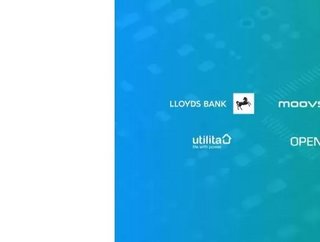 Leading insurtech platform Trōv has announced further expansion into the UK market, unlocking a wide range of new consumer brands...
Based in San Francisco, California, Trōv's approach combines powerful software with bespoke insurance solutions to solve problems that the incumbent industry cannot.
Active since 2021, it has attracted investment from high-profile entities in both the tech and insurance sectors, including and .
Focused specifically on renters insurance distributed via proptechs and fintechs, the 's new plans are to enable a "wave" of exciting brands to flood the UK market.
Among those listed are , , and . Furthermore, Trōv has assisted its long-term partner (since 2019) Lloyd's Bank in launching , a new product also targeted at renters, tenants, and homeowners.
Embedded insurance: A revolution?
Trōv considers embedded insurance - tech-driven products offered via non-insurance-based applications - to be a revolutionary idea: brands can explore new revenue streams while simultaneously retaining customers within their existing ecosystem.
This is an approach that has notably been present in the wider finance sector for some time, making its transition into insurance seem almost inevitable.
Indeed, ecosystems are fast-becoming the inescapable edifice of modern insurance and companies need to find a way to work with them, not against them.
Shay Alon, MD and Global Lead for Life and Annuity Software at Accenture, , "[Accenture's] insurer poll found that 82% agreed ecosystems will allow them to grow in ways that are not otherwise possible. Furthermore, approximately 75% of insurers say they will generate half of their revenue or more through ecosystems.
"The industry has been on a steady path toward fundamental change, but the pandemic has been a real inflection point for why there is no time to waste in their journey to a more digital future. Customers have moved online and insurers must meet them there."
Empowering digital insurance brands
The success of Trōv's approach is demonstrated by the enduring confidence which Lloyd's Bank holds for it. Having already succeeded in launching a unique digital renters insurance product for the bank's Halifax brand, the insurtech scaleable and easily applied technology is expected to be equally successful with the Flexible Contents Insurance offering.
"It's exciting to work with many popular brands and empower them to offer digital insurance products with Trōv's technology," commented Scott Walchek, Founder and CEO. 
"While renters' insurance is one of our foundational offerings, brands that work with Trōv will be able to rapidly launch a roadmap of embedded insurance products thanks to our scalable APIs and network of insurance carrier partners. 
"Distributing insurance is complex and Trōv has done the heavy lifting, simplifying this for brands, enabling them to rapidly get to market and generate recurring revenue."
Image source: Trōv