Top 5 UK insurance moguls of the 21st century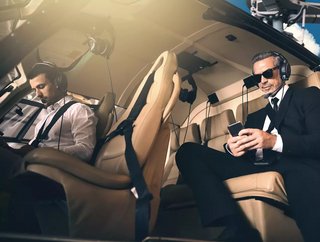 Despite unprecedented hurdles amid the pandemic, some insurance tycoons managed to increase their net worth last year
The Sunday Times Rich List has been around since 1989 and is updated each April annually. It shows the latest net worth of 250 wealthiest figures in the UK, including those in the insurance industry.
The list used to feature prominent figures in insurance such as Sompo Insurance CEO John Charman and Admiral insurance group power couple David and Heather Stevens. However, the 2021 list only features five names from the industry.
1. Douw Steyn and family 
Douw Gerbrand Steyn and his family have become the wealthiest people in the UK insurance industry for the fourth straight year. The BGL Group founder climbed to the number one spot on the insurance tycoon list with a total net worth of £2.05bn (US$2.8bn), seeing an increase of £1.1bn (US$1.5bn) from the previous year's number.
2. Henry Engelhardt and Diane Briere de l'Isle 
The founder and former chief executive of Admiral Group, Henry Engelhardt, along with his wife, Diane Briere de l'Isle, were able to add £266mn (US$362.72mn) to their net worth, now totaling £1.126bn S$1.54bn).
3. Sir Roger and Peter De Haan 
Sir Roger and Peter De Haan are the children of the late Sidney De Haan, who created the Saga group company. The British company now has over 2.7 million customers. The De Haan brothers' net worth climbed up from £24mn (US$32.73mn) to £900mn (US$1.23bn) in 2021 after it dropped in 2020.
4. Sir Peter Wood
Sir Peter Wood is the founder of Direct Line and Esure insurance company. His net worth was £790mn (US$1.078mn) in the previous year. It was increased by £25mn (US$34.09mn) to £815mn (US$1.1bn).
5. Richard Harpin
Richard Harpin is the newcomer in the Sunday Times Rich List. The founder and CEO of Homeserve, an international home repairs, and improvements business, added £167mn (US$227.72mn) to his net worth, which now stands at £627mn (US$854.98 mn).