Top 100 Women in FinTech announced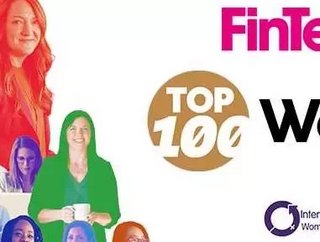 Our sister title FinTech Magazine is proud to launch a new initiative celebrating pioneering women in the fintech sphere...
InsurTech Digital's sister title FinTech Magazine has launched the Top 100 Women in FinTech, a celebration of groundbreaking and influential women from across the fintech sector. 
The fintech and insurtech communities are invited to nominate their colleagues and partners - women who play leading roles in pushing boundaries within the broader fintech sphere and steering the modern finance and insurance industries through their biggest shift in recent memory. 
To nominate your colleagues and partners or learn more about the initiative CLICK HERE. 
As well as celebrating individual achievements and leadership, the Top 100 will also recognise the contributions of all women working in fintech and insurtech around the world, from the board rooms of the biggest organisations, to innovators in nimble startups, and enterprises redressing imbalances and reaching communities in underserved markets. 
The final Top 100 Women list being published by BizClik Media Group in special digital supplements on 8 March 2021, International Women's Day. 
"Now more than ever, women are playing crucial roles in these vital industries", says Stacy Norman, Chief Operating Officer at FinTech Magazine publisher BizClik Media Group. "These sectors are undergoing a digital transformation and women are leading the way."
The Top 100 Women in FinTech will also run in parallel with our sister publications Supply Chain Digital and Technology Magazine, celebrating excep tional women in the supply chain and wider technology communities. Learn more about those HERE.