Three great travel insurers for 2021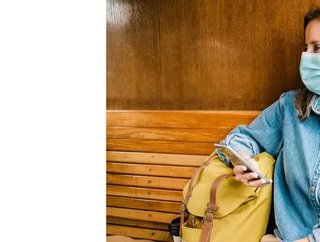 If you're planning on travelling in the next few months, make sure your insurance is up to scratch. We look at three leading travel cover companies...
The travel industry has been brought to its knees following the COVID-19 pandemic.
But borders are opening and within weeks, hotels will be touting for business and doing their best to attract tourists. However, with lockdowns threatening cancelations, and medical care at the forefront of all our minds, finding a decent policy that covers all eventualities has never been so essential.
Best for: Families
Perks: Children under 17 covered at no additional cost
Based in Omaha, Nebraska, Travelex is a well-known insurer and offers several travel packages tailored to passenger travel requirements. The cover is competitively reasonable, pricewise, and even the basic plan that starts at $28, includes emergency medical cover and evacuation up to $500,000. Customer travel is covered up to 100% of $50,000 and interruptions up to 150%, with a limit of $75,000. In terms of pre-existing conditions, Travelex also has 15-day waiver so that if travellers buy their cover 15 days prior to travelling, the pre-existing illness or injury will be covered. 
Basically, Travelex provides a high level of cover for minimal cost from a well known company with a good reputation. The fact that children are covered for free is another bonus. 
Best for: Frequent travellers
Perks: Plans are customisable
Another well-known name in the insurance industry, Allianz has an excellent reputation for cover and claim services. Their cover for travellers who find themselves on the road several times a year is economical and hassle free because it provides protection for the entire year, rather than individual trips. Allianz Travel provides four different plans with several benefits levels. The AllTrips Executive cover is the highest limit plan, but tiered limits start at $5,000 for trip cancellation and interruption, as well as $50,000 for the essential emergency medical cover. There are additional tiers that cover extreme sports activities too. 
Best for: Budget travellers
Perks: Low cost cover
An award-winning travel insurance comparison website, InsurMyTrip enables travellers to search for quotes from multiple insurers, and there are multiple plans available. 
The search process is easy. Users simply sign up to the website and the comparison tool does the rest of the work. Filters on the app enable customers to search for policies that cover extreme sports, medica coverage, higher or lower limits and more. If budgets are tight, there are usually options that fit the bill. For example, a simple search for a family of four taking a $4,000 trip, resulted in three cover options ranging in price from $100 to $345.
However, it's important to read all the fine print in terms of regulations, limits and cover before committing to cover that might not suit all needs.