Telematics: A road map to safer driving?
By Crispin Moger, CEO, Marmalade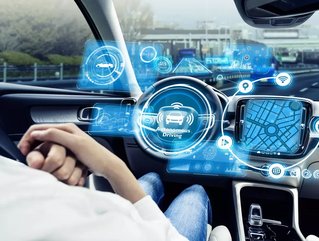 Crispin Moger, CEO of Marmalade, talks telematics technology and the safe driving evolution among the new generation of young drivers taking to the roads
Telematics technology is evolving as insurers aim to monitor driving habits more closely and provide customers with fairer policies. 
While mobile phone usage behind the wheel is not a new issue, up until now, drivers have technically been able to use phones in certain capacities while driving - whether that be to skip a song on a playlist or to scroll through a text message. However, the UK Government has now passed legislation that will make it illegal for people to handle their phones - closing a loophole which was being taken advantage of by many. 
Giving police officers additional powers to clamp down on distracted drivers will of course help to stamp out one of the most dangerous habits amongst drivers, but what further measures can be implemented to protect the safety of others? 
Crispin Moger, CEO at learner and young driver insurance specialists Marmalade, discusses how telematics technology is evolving to measure additional driving habits such as phone usage - making insurance policies fairer and more representative of customers' driving quality. 
Smarter, safer driving
With a core aim of improving driving habits and delivering more competitive insurance premiums, telematics technology must continue to evolve as behaviours behind the wheel change. 
While monitoring habits such as speed, acceleration and braking used to be enough this is simply no longer the case. Because of this, new technology has been developed which allows insurers to measure additional behaviours such as phone usage. 
Although some people may perceive this additional monitoring to be intrusive, the latest research shows that from 2009 to 2018 there has been a 52% increase in casualties from reported accidents where drivers were using a mobile phone. Failing to take steps in order to try and combat this concerning trend would therefore be irresponsible. 
With this in mind, Marmalade has become one of the first insurance providers to adopt a smartphone app-based telematics system. We've done this by partnering up with the world's largest smartphone-centric telematics company, Cambridge Mobile Telematics. 
Using its award-winning Drivewell programme, we have introduced our innovative 'App & Tag' system to measure the driving habits of newly qualified drivers. 
How does smartphone telematics work?
To put it simply, these systems track a drivers' habits through a smartphone app. Customers who opt for this policy at Marmalade will receive a physical 'tag' and a link to an app designed specifically for our customers. Once paired, the app and tag will interact with one another to monitor driving. The simplicity of the tech means we can now open the door to more drivers interested in using telematics to reduce their premium. The system monitors the following: 
Acceleration

Braking

Cornering

Speed

Phone distraction

Crash detection
The app allows drivers to keep a track of every journey, monitor where they might have gone wrong and how to improve. Elements of gamification throughout the app means the driver can build streaks for good journeys, achieve badges and in turn save money at renewal.
The key distinction between this technology and traditional black box policies is its ability to measure phone distraction. The app monitors the phone itself so as soon as it is interacted with this is tracked. If the car is in motion and the screen is touched drivers could see a reduction in their driving score, and excessive use could ultimately result in a premium increase, particularly if it is combined with other dangerous driving events.
Early data from the system is extremely encouraging with phone distraction declining by an average of 26% from the first to the third month of the policy. The app has also influenced improvements for drivers who had been identified as driving at risk on more than one occasion in the first month. The app recorded reductions between month one and three in the following for these specific drivers:
37% reduction in those at risk of speeding

12% reduction in hard braking

30 %reduction in harsh cornering 

38% reduction in phone distraction
Another issue this technology has been able to address is around car sharing. A new car may not be affordable for many young drivers which often results in them sharing a car with their parents. As the app and tag system can monitor who is driving a vehicle, newly qualified drivers can have their own policy on a parent's car - meaning they can earn their own No Claims Discount to reduce their future premiums, even when they aren't insured as the primary driver.
Versatility is at the heart of the app & tag system with it being designed to be used on any car. It simply needs to be stuck firmly to the inside of the windscreen behind the rear view mirror. There's therefore no need for an engineer to wire in the device. 
The future of telematics technology 
Of course, driver monitoring isn't simply about developing safer drivers but also creating fairer and more personalised insurance policies. 
As learning to drive becomes more expensive - due to increases in the cost of driving lessons and petrol price hikes - young drivers will be desperate to find the most competitive insurance premiums. Flexible policies such as our pay as you go insurance product where young drivers can pay by the mile for their insurance, instead of committing to a year up front, are also set to grow in popularity too. 
In the longer term, future advancements such as camera technology are likely to be incorporated into devices as well. This would help to understand the circumstances of an accident more clearly, and to establish who is at fault more reliably, protecting the users of the system further. 
Insurers have a responsibility to be adaptable in meeting the needs of new drivers and the incoming legislation represents an acknowledgement to the changing dangers on the road. New systems which possess the ability to improve driving habits and reduce premiums must be embraced, paving the way for further innovation. 
About the author:  A graduate of Imperial College Business School, Crispin Moger is CEO at Marmalade, and is a Telematics and Young Driver Insurance Specialist