Telematics market to reach $355.6m by 2026, says new report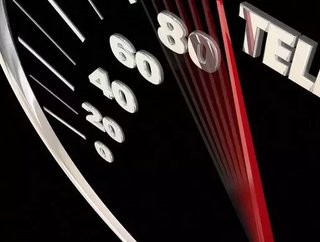 Telematics is on a massive growth trajectory and will have a global value of $3556m by 2026, a new report has found...
Telematics - the interdisciplinary field that encompasses telecommunications, electrical engineering, vehicle technology and AI, is seeing massive global growth as the automobile industry becomes further integrated with the IoT, says a new study.
The , which carried out in-depth analysis of the insurance telematics market via its cloud, on-premises and applications in both passenger and commercial vehicles, found that the industry has grown from a predicted valuation of $1574.2m in 2019. 
Telematic growth factors
The telematics industry is made up of a combination of technologies that collect vehicle data and send it to external systems. It is heavily reliant on mobile technology and is installed by auto manufacturers in the form of a plugin 'black box' solution that gathers information on vehicle health, driver safety and mileage.  
Demand for telematics services has been boosted by the pay-per-mile insurance sector along with increasing numbers of laws and regulations that are related to driver safety. Telematics provides insurers with the opportunity to create tailored cover for drivers, rewarding safe practices and reducing premiums based on mileage use.  
The self-driving vehicle industry and the rollout of 5G is also expected to increase the use of telematics as connectivity and technology increases the efficiency of real time data collection and analytics. 
Harnessing large volumes of data from real-time sources can help insurers develop new products and refine pricing strategies. When combined with a robust operating strategy, advanced analytics can significantly increase underwriting profitability and provide a valuable market differentiator.
Telematics and carbon emissions
In line with the Paris Climate Agreement to reduce carbon emissions to zero (where possible) by 2030, telematics are being used to monitor the environmental impact of combustion engines on the environment. 
With the increased production of hybrid and electric vehicles, with black box technology integrated into cars and commercial vehcles at the point of manufacturing, use of such technology will inevitably skyrocket. This is because telematics can be used on an industrial scale to help businesses to evaluate the level of emissions their fleets produce and make decisions that would allow them to reduce their carbon footprint.  
UBI insurance
UBI - or Usage Based Insurance is also expected to increase as the telematics market increases in size. Part of the attraction, say analysts, is the fact that premiums are created based on driving activity and driver performance, which results in a much fairer system of cover. 
Cloud technology is boosting adoption and uptake as the passenger vehicle segment becomes increasingly active in managing fleets of insured cars in a digital supply chain. Currently, data suggests that North America is the fastest growing segment as US insurtechs have embraced the concept of telematics technology and integrated it into their cloud network. 
Global telematics uptake in 2021
Top 15 countries leading the way in telematics, by order of regional adoption. 
USA
Canada
Germany
France
UK
Italy
Russia
The Nordics
Asia-Pacific
China
Japan
South Korea
India
Australia
Mexico
Telematics global facts and figures for 2021
The vehicle telematics market is predicts to be worth $139.42m by 2026, growing at a rate of CAGR 14.7%
According to a research report 2020, the Telematics Control Unit market size was valued as $2675.5m in 2020 - and is predicted to expand in value to $120.60m by 2027 - a CAGR of 24%
The Automotive Telematics market size also has an estimated growth trajectory of CAGR 15.44% - increasing in size from $76,942.44m in 2019 to $182,191.26m in 2025
The Connected Car market size will expand at a CAGR of 17.42%, from 64.9m to 170.25m by 2026