Swiss Insurtech dacadoo partners with Foresters Financial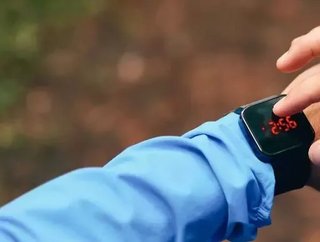 Canadian insurance giant to launch a wellbeing platform with insurtech partnership...
Foresters Financial, the Canadian financial services provider for savings and insurance, has teamed up with the Zurich-based dacadoo which creates tools for enhanced digital health engagement. 
The new IoT-enabled platform being developed aims to promote healthy lifestyle choices and lower payout claims. Foresters Financial and dacadoo's strategy is based on a reward system. Forester customers who adopt healthier habits that result in better physical and mental wellness and greater community awareness will receive incentives. 
Dacadoo currently supplies insurtech and health technology solutions to more than 35 of the top 100 life and health insurance companies globally via its Digital Health Engagement Platform, which offers services in more than 16 languages. 
Wearable IoT
Data regarding customer behaviours will be gathered using wearable devices and app-enabled technology. Users will engage via a digital coach and other incentives that encourage interaction with the platform and even other users. The aim is to promote healthy lifestyle goals in a manner that sets long-term habits in place. 
The incentive scheme rewards participants with points for reaching certain fitness and mindfulness goals, which can be used in the app's online rewards store for items, donations to charity or through a gift card scheme. 
While researching the new platform, Foresters Financial found that programmes which utilise IoT devices can influence customer behaviour and habits, thus reducing payout claims for insurers. The additional incentives make the service more attractive to potential new users. 
The company has been operating for 146 years with a long-standing philosophy regarding the wellbeing of its customers. The partnership with dacadoo, it said, will modernise that approach.
Foresters also noted that although health insurance is less aggressive in IoT adoption than other sectors, wearable devices are effective tools in streamlining processes. 
IoT and Insurtech
According to recent data by Allied Market Research, the role of IoT devices in the healthcare market is currently worth $136bn and will rise at a rate of 13% annually, to be worth $332.67bn by 2027.  
Research also indicates that IoT patient monitoring will be the biggest share of the market in 2021, valued at $72.7 bn. 
Patricia Adams, IT asset management expert at Landesk, recently told IoB, "In a lot of cases, hospitals and healthcare organisations are also giving away health monitoring devices such as Fitbits to encourage patients to take better care of themselves and for the healthcare provider to monitor the patient's health at home," she said. 
"This not only gives them real-time information on things like blood pressure and heart rate, but it reduces the costs of the patient returning for emergency care as the devices are cheaper than having patients return for minor reasons."
Jim Boyle, President and CEO of Foresters Financial, said he believed the partnership with dacadoo would help transform customer relationships with their health insurance. "Many Insurtech platforms in the market today focus on the physical and mental aspects of health, but they don't address the importance of purpose and giving back to your community, which has powerful wellbeing benefits," Boyle said.
"Our platform will integrate all of these aspects and stands out because we're making it available to all of our members, not just the new customers."
He explained, "Our members who focus on improving their wellness, while also giving back through volunteer activities, are everyday heroes to their families and communities." 
Peter Ohnemus, President and CEO of dacadoo, said Forester Financials' unique customer philosophy made the insurer an ideal candidate for the platform. "As a leader in digital health solutions, it is exciting to collaborate with Foresters on their differentiated, purpose-driven approach," he said.
Boyle added, "As the life insurance provider that believes in helping those who help others, we're proud to be creating this new platform that celebrates and rewards our members for their extraordinary commitment and accomplishments."