Sunday and SCB 10X engage APAC with insurtech's potential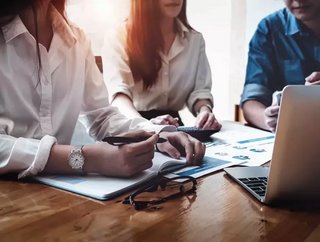 Thailand-based insurtech Sunday has raised US$9m in its latest funding round led by SCB 10X, the VC arm of Siam Commercial Bank...
Thailand-based insurtech has raised US$9m in its latest funding round led by , the VC arm of .
Sunday stated in its that the money generated would fuel its further expansion into the Asia-Pacific (APAC) region, specifically in Thailand and Indonesia. Also, the company will enhance its benefits platform and to include health and car insurance products. 
Other participants in the round included , and .
Providing affordable insurance
One of the APAC region's pioneering insurtechs, Sunday has the distinction of being the first company of its kind to hold an underwriting license.
It uses data models and machine learning-based optimisation algorithms to deliver the right products to the right people at an affordable price. The company also prides itself on a holistic and comprehensive customer service approach.
CEO and Co-Founder Cindy Kua intimated that Sunday's method of operating is particularly important for the region in the post-COVID-19 world:
"In times of great uncertainty, consumer demand will shift towards affordable core insurance products that truly help with risk management. 
"As a team, we believe Sunday is uniquely positioned to deliver one-stop personalised insurance coverages and services that meet these evolving risks and growing demands from businesses and individuals in Southeast Asia.
"We are excited to push through our mission to build an insurance group that is truly adaptive and most importantly, always there for people in times of need," she said.
Engaging consumers
Exciting insurance-related developments are noticeably accelerating in APAC, in no small part, it could be theorised, because of the pandemic and its associated risks.
Digital technology is providing the impetus for a re-evaluation of the insurance market, particularly how to engage customers and build awareness of products and services.
However, , companies are facing an uphill struggle in regions like Indonesia, where, despite relative increases in consumer wealth, only a small percentage of the adult population are 'insurance literate'. 
Mukaya (Tai) Panich, Chief Venture and Investment Officer at SCB 10X, remains optimistic about APAC's potential, "Southeast Asia has more than 360 million internet users, who are the most engaged mobile internet users in the world," she claimed.
As such, Panich considers the market to be primed for insurtech investment:
"Utilising data and AI, Sunday is bringing its full-stack, affordable, always available, and personalised insurance products to fit the needs of consumers in the region. In SCB 10X's perspective, owning the insurance value chain end-to-end is a unique differentiating factor for Sunday among insurtech companies."