Startup spotlight: handdii, property insurance made easy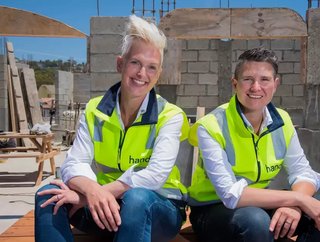 As the Australian insurtech startup prepares for its expansion in the US, we take a closer look at handdii's rapidly scaling property insurance platform
Based in Melbourne, handdii was founded in 2017 by Christie Downs (CEO) and Kathryn Wood (COO).
Downs has over a decade of construction industry experience, with a speciality in insurance repair. Wood is a recognised leading figure in Australian insurance; in her last role as Head of Claims Proposition & Short Tail at QBE Insurance, she managed AU$1.5bn indemnity spend and over 600 FTE across both Australia and the Philippines. 
By combining their experience and skill sets, Downs and Wood hoped to achieve the following:
Smart tech that connects the insurance industry directly with contractors

Enabling businesses to scale easily

Fewer costs for insurers and an easier experience for both contractors and customers
The result of this collective vision was handdii.
Insurance: Making everyone a winner
Calling the traditional property insurance process "complicated and cumbersome", the company resolved to make it faster, more convenient, inclusive, and with no unnecessary administration. 
At the heart of handdii is a simple four-step process:
1) Pair: the company's smart tech links the most appropriate contractor to conduct repairs at a time convenient for the customer
2) Repair: the contractor assesses the customer's property and reviews the damage. The insurer will then confirm coverage and once the excess or deductible has been paid, repairs will take place immediately
3) Communicate: all repairs and communications will be logged on the handdii 'storyboard' for easy reference
4) Reward: once the work is complete, customers are able to rate the service rendered (high ratings will lead to faster payments)
Expanding in the US
The quality of handdii's service is testified by its partnership last year with insurtech leader Hippo. Currently available to its customers in California and Texas, Hippo's Daniel Blanaru, VP of Growth Initiatives, praised handdii as an insurance pioneer that's helping to transform the claims experience.
"The most important moment that we need to stand by our customers is when they file a claim, and we approach the process with empathy, since we're rebuilding their lives, not just their property," he said.
Almost a year later, this news has been followed by an announcement from the Australian Trade and Investment Commission (Austrade), stating US$3mn in venture capital has been raised for handdii's expansion across the US.
Austrade itself provided one-to-one mentorship to the company, such as advice on go-to-market strategies, introducing it to venture capital and funding options, and guidance on scaling its existing operations in California and Texas.
"The Austrade team guided us through the VC process and their advice was always practical,' said Downs. 'The mentor helped us refine our pitch, curate a target list of investors and build a forecasting model. They also helped us to practice our pitch so it met US tech standards."
Describing US capital firms as "very friendly" to Australian tech startups, Downs indicates that the market could be highly receptive to others. With Melbourne currently functioning as Australia's primary fintech hub, it is conceivable that an accelerated migration is on the cards.
Pictured (L to R): Downs and Wood
Image source