Startup spotlight: Acko, India's next insurtech unicorn?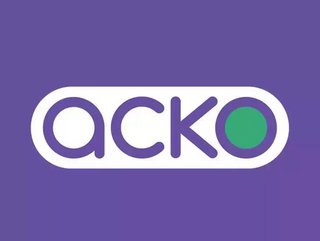 We take a closer look at Acko, the Indian insurtech that's become one of the fastest growing insurers in the country
Acko is an insurtech that's seeking to rehabilitate the public's conception of a general insurance company. Instead of "beige walls and bleak souls", the company strives to promote a "vibrant and vivacious" image that has the potential to change lives.
Founded in 2016 and headquartered in Mumbai, Acko uses a digital-first approach to make vehicle and health insurance easy, with zero commission and zero paperwork. Other benefits of the platform include:
Low premiums

A 100% digital process to speed up services

Claims can be settled online or over the phone
Meeting unmet needs with technology
When Acko first started, the website states, it was a team of just six people. Now, the company employs more than 400 and has sold insurance products to over 50 million people.
Along the way, it has also forged partnerships with a number of leading companies, such as Amazon, OYO, and Ola. The latter, a ridesharing company, drives Acko's microinsurance offering Ola Trip Insurance, which provides coverage to taxi passengers. An innovative use of technology to address a previously unmet need, it won the Golden Peacock Innovative Product award in 2019.
This creativity has paid dividends so far and could be about to take the company to new heights. 
India's next insurtech unicorn?
Since 2017, Acko has initiated six funding rounds (a seed round, Series A to D, and a venture round) generating a total of US$215mn. Now, according to the Economic Times, it could be poised to add a further $200mn to that total through a major deal with General Atlantic and Multiples Alternate Asset Management, among others.
Successfully striking an agreement would send Acko's value over $1bn and grant it unicorn status, still a relatively rare feat for insurtechs.
So far, neither Varun Dua nor Ruchi Deepak (both Co-Founders) have provided direct comment. However, with insurtech adoption still rising among customers as a fast and easy alternative to traditional methods, it's not inconceivable that Acko will succeed in securing funding for its highly popular platform.
Image source: Acko