Startup: Honey Insurance sets Australian insurtech record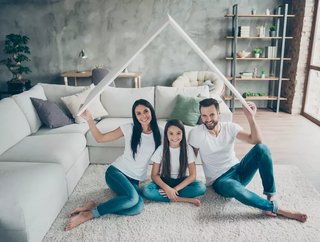 Australian insurtech's latest startup, Honey Insurance, has set a new record by securing A$15.5mn in its seed funding round
Founded in 2020 by CEO Richard Joffe, the company strives to transform Australian home insurance through the use of a smart technology - an approach comparable to US insurtech Hippo.
Honey combines policyholder-provided information with data regarding their house to provide flexible coverage that eliminates "guesstimating" and still allows for extras. Its technology promises to generate cover in as little as three minutes.
Once coverage has been purchased, policyholders will receive $250 worth of smart sensor equipment to alert them to instances of fire or water damage and theft. By using these sensors, Honey's customers will also be able to access an up to 8% premium discount every year.
Breaking insurtech records
Honey's $15.5mn (US$11.6mn) seed round is the largest in Australian insurtech so far. In addition to RACQ, its underwriting partner, the round saw investment from a diverse range of notable companies like AGL, Mirvac, PEXA, and others.
In addition to general R&D, Honey is reportedly set on using its new funds to expand and scale its team over the next 12 months.
KMPG's 2020 survey of the Australian insurance sector highlighted the following trends (among others) as requiring both short- and long-term focus:
Simplification and cost optimisation

Changing customer expectations

Technology modernisation

Insurtech
Honey demonstrably addresses these issues with its home insurance offerings, indicating that it is becoming established in a highly favourable market.
"We want to use technology and services to truly reduce risk in people's lives and blow them away compared to what they are used to," said Joffe. 
"It took two years to investigate the idea, to speak to local underwriters, to speak to potential partners who are also customer-centric, to study the international market to understand what would or wouldn't work here."
As modern insurers seek to move beyond traditional paradigms in order to serve new customers, or those with a preference for digital platforms, Honey is demonstrating that market research and empathy for peoples' needs can yield promising results.