Setoo and Pattern merge to lead embedded insurance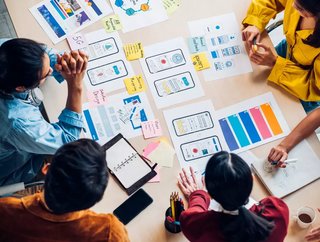 Two US-based insurance innovators, Setoo and Pattern, have announced a merger in order to bring new, tailored insurance products to the market
Officially backed by AXA Group's insurtech studio Kamet, Setoo utilises the insurance leader's knowledge, capital, and assets to deliver a transformational insurance experience that's transparent and simple (its name comes from 'c'est tout' - French for 'that's all'). 
The company breaks down complex insurance processes into more digestible and customisable micro products suited for individual needs, such as:
Lost luggage

Adverse weather conditions

Supplier insolvency

Event cancellation

Unforeseen delays
Setoo's insurance-as-a-service platform then seamlessly incorporates these products into customers' digital journeys, an example of embedded finance applied to the insurance industry.
Setoo meets Pattern
Meanwhile Pattern, an insurtech hitherto in "stealth mode", has been providing shoppers with a "one-stop-shop for innovative parametric and traditional insurance products that empower businesses to offer a fully protected digital buying experience for their customers."
As of now, Setoo and Pattern have joined together to operate under the 'Pattern' brand name. The merger will see customers in Europe and the US gain access to end-to-end embedded insurance throughout their digital shopping journey.
Between the two, they have managed to raise US$25mn from backers including Comcast Ventures, FinTLV, TechAviv Founder Partners, and others. The company has also received strong praise from leading figures in the sector, such as Assaf Wand, CEO of Hippo and now also Board Member of Pattern:
"Pattern has vast potential ahead of them, with a strong team, and innovative technology that is massive. I simply had to hop on board, as the first board member and only board seat I currently hold, to help support, and guide the company on its path to success." 
Meeting changing insurance needs
Pattern promises to delight customers, boost revenues, and improve conversation rates with a platform that can fit any online business, regardless of whether it's an insurer or not.
"Our modern world comes with a growing set of universal risks, and the needs of consumers and businesses have drastically changed in the last several years as online transaction growth continues to accelerate," said Meitav Harpaz, CEO and Founder of Pattern Insurance Services. 
"We believe that offering frictionless access to personalised insurance, tightly coupled with the core product, experience or service sold, is key to increasing consumer confidence and transaction volumes.