Putting customers at the centre of business transformation
By Richard Eglon, Marketing Director of Agilitas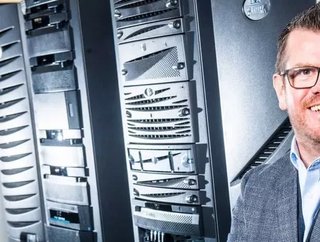 Delivering a high-quality customer experience provides profit and a competitive advantage, says Richard Eglon, Marketing Director of Agilitas...
The old adage that 'the customer is king' is clearly embraced across the IT channel industry.
It's an area where the majority of businesses take an approach that focuses on providing a positive customer experience throughout the sales cycle in order to drive profit and gain competitive advantage. 
In fact, a growing number of channel professionals would already describe their business as 'customer-centric', whereby more products and services are increasingly being developed in line with customer requirements instead of the sole interests of the vendor or service provider. 
However, other companies plan to transition to customer-centric business models in order to stay not just competitive, but also relevant in what has been one of the most disruptive business climates in recent memory. 
Delivering a high-quality customer experience is absolutely key to drive profit and gain customer loyalty, and therefore competitive advantage, especially in uncertain times. Adopting a customer-centric mindset will not only ensure that customer needs are being met successfully, but it will also help build trust as well as a solid reputation.
Going virtual
Virtual communications have accelerated over the last year and have given businesses the potential to disrupt more digitally mature competitors. A lack of meetings has forced the world to go online, and what started out as an inconvenience has quickly become the norm and a vital lifeline both in business and everyday life. People from all walks of life have learned to embrace video conferencing and collaboration tools and reduced their need to use traditional tech like the office printer, therefore entering into a period of progression that will not be reversed. Even as the infection rate falls, converted customers will not accept a process that involves them seeking in-branch assistance for a service that they should be able to get online.
A drop in spending also means that customers are becoming increasingly conscious of what they are getting for their reduced and constraining budgets. Predictions of rising rates of unemployment following the end of the furlough scheme and the shrinking economy mean businesses will continue to feel the pandemic's effects for some time and recovery will not be as fast as once hoped. Survival for businesses in this time will be challenging, especially as these events have changed their customers' expectations.  
Customer-centric initiatives
What both areas have in common is that they are solved by digital transformations that are human-first rather than technology-first. The challenge being, how can a company justify new customer-centric initiatives when they are under huge pressure to cut costs and are facing unpredictable supply and demand?
Customers who trust a company and are pleased with its products and services are unlikely to look for alternatives. This loyalty ensures they will continue to spend with a trusted partner even in hard times. However, if savings do need to be made, organisations can make cuts and service their customers better if they take a closer look at customer behaviour. Internal inefficiencies can cause friction in the purchasing experience, and processes that frustrate customers should be automated, changed or cut altogether.
Delivering expectations
Customers are at their happiest when they feel that businesses not only understand their needs but are able to pre-empt them. In a time when guaranteeing supply requires major foresight due to restriction on movement and insatiable customer demand, what better capability can there be than the ability to be proactive when understanding customer needs?
Today, customers desire more reciprocal relationships from partner businesses. They want to be valued for their purchases and for their loyalty, and demand companies understand their motivations and be in tune with their entire experience. With that comes an expectation that employees need to contribute to the customer journey and offer value to the relationship at every touch point. To make this happen, companies need to support their frontline employees with ways to anticipate customers' needs and provide them with the right tools to make their interactions more authentic and aligned with the brand promise.
New demands placed on businesses during COVID-19 are creating new challenges for traditional organisations. Going virtual, decreased spending, internal cost-cutting, and unpredictable supply chains are further adding to the pressure to transform into the digital service customers demand. However, difficult it may be to make changes within an organisation, businesses that embrace digital transformation that is centred on humans can achieve both savings and excellent customer experience. This will make them future-proof and increase their ability to survive in an increasingly disruptive economy.