Pinny Tam joins InsurTech company FastTrack as CISO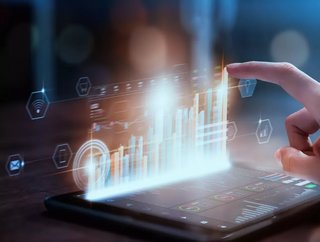 In order to bolster its data security strategy, InsurTech company FastTrack, has hired Pinny Tam as Chief Information Security Officer
FastTrack, a leading full-service technology platform in the Life & Disability insurance vertical, has announced Pinny Tam as Chief Information Security Officer (CISO). 
Tam will be responsible for leading FastTrack's Data Security Group in developing and orchestrating the company's robust information security strategy.
She has held leadership roles in IT risk management and information security for over 20 years, including Vice President of Global Risk Governance – Technology & Data at Morgan Stanley. Most recently, she was Vice President and Head of Security Risk Assessments in the Information Security Department at Sumitomo Mitsui Banking Corporation.
"It's exciting to be joining FastTrack at a time when IT Risk Management and Data Security are such an important component of any InsurTech organisation. After my initial first few weeks, I am impressed with the people, policy, procedures, and technology put in place by my new Team Members. We are rapidly approaching HITRUST Certification status, and I am excited about helping my new Team Members complete the process," said Pinny Tam, CISO.  
Strengthening FastTrack's security management
FastTrack offers a suite of products and services to help insurers to triage and fully understand their risk management options, drives process automation, and makes possible comprehensive data collection and analysis to establish best practices for the Life & Disability administration processes. 
"IT risk management, inclusive of data security and proprietary information protection, continues to be a top priority for FastTrack," said Mark Calveric, CIO of FastTrack. "Pinny's strong track record of over 20 years in information security, IT risk management, IT audits, and IT compliance leadership experience, provides a rock-solid foundation that will most-certainly strengthen the information security management programme that FastTrack has built to protect current and future customer data."
The company's primary goal is to help claims professionals and underwriters make consistent, repeatable, clear, objective, and defensible benefit and employability determinations.