Pier receives US$14.5m from Latin American VC fund monashees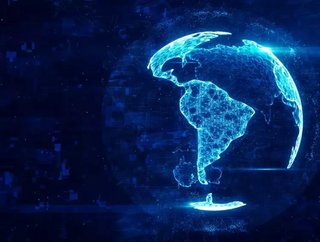 Full stack insurtech Pier has secured $14.5m in a Series A round courtesy of monashees, a Latin American VC fund...
Full-stack insurtech has secured $14.5m in a Series A round courtesy of , a Latin American VC fund.
Founded in 2018, Pier is distinguished in the Brazilian market through its artificial intelligence (AI) based technology and an intuitive user experience. Its particular emphasis on next-gen tech is propelled by its leadership, which includes an ex-NASA employee, AI specialists and several executives from the global startup ecosystem.
Priding itself on the ability to issue refunds to customers faster than its competitors, Pier reportedly "refunded a mobile phone insurance claim in just 38 seconds."
Making major investments
Last year, the company expanded by adding auto insurance to its core portfolio, spurred on by data that suggested only 30% of Brazillian cars have active policies. 
According to Igor Mascarenhas, Co-Founder and CEO of Pier, further exploration of this market will form the company's primary focus in 2021: "With the received funds, we will make major investments to increase the auto market.
"We offer the best flow to buy auto insurance in the world. There is no one who can approve an auto insurance policy as fast as we do, and in such a simple way. Not even insurtechs that are references all over the globe. We have developed an extremely robust technology and added a very refined anti-fraud predictive capability."
Expanding fintech in Latin America
According to the official press release, this investment represents an overture to potentially larger investments in the near future, with a Series B round reportedly due to take place in 2021.
Monashees, which has been an active participant in Brazilian Series A and B funding rounds, as well as a champion for the burgeoning startup scene, is confident that it has the ability to foster Pier into becoming a world leader.
"The insurance market is very large and presents several opportunities for innovation through the use of technology, whether in customer experience, product design, distribution or use of sensors," said Marcelo Lima, Partner at monashees.
"As in other financial segments, this market will accelerate a lot. Pier has an excellent team and is very well positioned to lead this movement, offer great value to customers and become a giant company."
The Brazilian market is currently the continent's insurtech incubator, containing approximately 100 startups. As the sector matures and catches up with markets such as the US, Europe and China, it is not unfeasible that Latin America will become a significant player in the revitalised insurance industry.