PEAK6 InsurTech to acquire Team Focus, parent company of Mac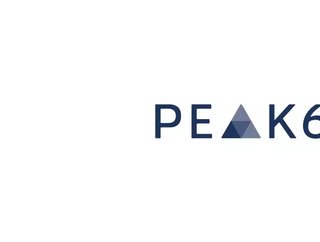 The acquisition of Team Focus aims to allow PEAK6 InsurTech to broaden national property & casualty insurance capabilities.
PEAK6, a capital market and investments company, has announced that its insurance operations subsidiary, PEAK6 InsurTech will acquire the Florida-based insurance provider, Team Focus, which works in the Property and Casualty (P&C) insurance industry. 
PEAK6 says that the acquisition of Team Focus will broaden its insurance service offerings in the P&C industry by providing a channel to distribute new private flood insurance products. Deb Franklin, managing director of PEAK6 InsurTech, said: "Team Focus Insurance Group's technology is robust, functionally superior, and backed by a team with several decades of proven experience.
"We see enormous potential in their core offering and, combined with our demonstrated expertise in technology and insurance services, our entities are a perfect complement to enable rapid scale into new markets", he added. 
Leveraging Team Focus' policy management system, PolicyPort
The insurtech also plans to leverage Team Focus' customised service offerings as well as their policy management system, PolicyPort, which is a cloud-based platform driving profits for insurance carriers and Managing General Agents MGAs. It achieves this with the use of self-service digital portals, "smart underwriting", proactive risk management, and speed-to-market capabilities designed for the marketplace and investor community. 
"We're excited to expand our insurance offerings," said Jenny Just, Co-Founder and Managing Partner of PEAK6. "Today's insurance market is volatile, particularly in Florida, but in that uncertainty, we see tremendous potential. We are excited to grow Team Focus under the strong leadership of President and CEO Kevin Tromer, who will have an equity stake in PEAK6 InsurTech", she said. 
The acquisition of National Flood Services 
PEAK6 has also made other acquisitions, such as its purchase of National Flood Services in 2018, a technology-first flood insurance provider recently appointed by the Federal Emergency Management Agency (FEMA as the National Flood Insurance Program (NFIP) Direct Servicing Agent. 
In partnership with the FEMA and Write Your Own (WYO) carriers, National Flood Services, a leader in flood insurance, manages over US$1.4bn of premiums annually and more than 1.5mn policies.  
The Team Focus acquisition is due to close in the fourth quarter of 2021, subject to regulatory approval.