Partnership spurs creation of Health InsurTech business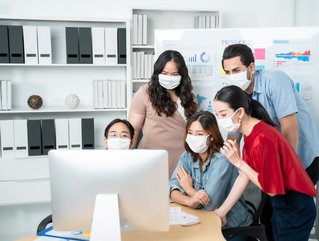 AIA Group announces partnership with Discovery Group, unveiling the fruits of historic collaboration: joint pan-Asian InsurTech venture, Amplify Health
Amplify Health, the joint venture entity borne of medical insurers AIA Group and integrated digital health company Discovery Group, is exclusively marketed for citizens of Asia – excluding mainland China, Hong Kong and Macau – and is set to change the face of modern healthcare.
Utilising transformational technology to improve the health and wellness outcomes for communities across the Asiatic continent, Amplify Health aims to become a leader in digital health technology and integrated solutions – an ambitious, yet achievable, target.
Post-pandemic period elicits health and wellness focus
With people more tuned into their mind and body's health following the pandemic, now is an opportune moment in time to assess and shake up health care in Asia.
In fact, as 80% of consumers are already actively monitoring their health and wellbeing, and almost 50% using digital health services compared with pre-pandemic levels, the market certainly seems ripe.
"As we look to the future, we see an urgent need for better, simpler and more affordable healthcare, and an expanding protection gap for the growing population in the region. These factors, combined with the fundamental drivers of growth, present an extraordinary opportunity," says Lee Yuan Siong, AIA Group Chief Executive and President.
"Amplify Health is the natural next step in our journey from payor to partner, enabling us to play a leading role in shaping the development and delivery of healthcare in Asia."
Key technological features and outcomes
By combining technological capabilities, AIA and Discovery will be able to create value for stakeholders and deliver positive outcomes for communities, advancing care provision.
The core aspects of Amplify Health's technology are:
its ability to connect individuals with the correct providers at a cost that suits them
the behavioural change health and wellness programmes available
health insurance informed by risk management capabilities, and
unique data insights that will lead to more accurate decision-making and better medical outcomes.
Discovery's 30 years of experience in digital health technology paired with AIA's position as the leading pan-Asian private medical insurer holds boundless potential for the HealthTech world.
"Over three decades, Discovery has built unique and powerful health insurance, wellness and health management capabilities," says Adrian Gore, Discovery Group Limited Chief Executive.
"All our learnings have manifested in an end-to-end Shared Value healthcare stack that will be shifted into Amplify Health to ensure that, together with AIA, we build a significant business across the region and make a positive societal impact."