Opinion: Flood risk mitigation and crisis technology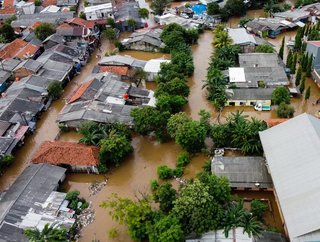 Dr Avi Baruch, Co-Founder and COO of Previsico examines how insurers can leverage new technologies to mitigate flood risks worldwide By
Following the recent devastating floods that hit Europe, UK, China, and India, the lack of reliable, accurate flood warning systems was cited as a major issue in attempts to mitigate losses.
These events were described as 'natural disasters' – a problematic term as we have the means to mitigate their impacts.  
On 28th July, the Royal Meteorological Society published a concerning report, outlining how the UK is already undergoing disruptive climate change with increased storms, floods, and heatwaves. Liz Bentley, head of the Royal Meteorological Society, stated that even if the global temperature rise is limited to 1.5C (currently very unlikely), this would still lead to a 10% increase in the amount of water the air can hold.
Flooding is already one of the UK's most damaging natural hazards and is Lloyd's fifth-largest global threat, risking $43bn of GDP. With a more volatile climate and increased urbanisation, flood losses are predicted to increase tenfold to $1 trillion by 2050, according to the WRI. 
2020 was classed as the UK's fifth wettest year on record, and in 2021 we're seeing more summer flash floods, which can be as damaging as winter ones. During the recent heatwaves, a series of severe thunderstorms caused several surface water flood incidents across the UK. London, in particular, was badly hit with some parts that received a month's worth of rain in one day, causing serious flash flooding. The London Fire Brigade alone had to respond to over 1,000 flood-related calls on the worst day -  Monday 12th July. 
Surface water catching people by surprise 
Many members of the public, who have never experienced floods before in their lives, were caught off guard by these recent surface water flood events, in the UK and elsewhere, which resulted in widespread damage and disruption. While measures are being taken to improve flood defences for rivers in many places, surface water flooding remains the UK's greatest and Europe's fastest-growing cause of floods. What's more, climate change is expected to increase its magnitude and frequency with new research suggesting flash floods will increase fivefold by the 2080s. 
A challenge and an opportunity 
Whilst the increasing prevalence and magnitude of flood risk creates significant challenges for insurers, including huge potential claims pay-outs and stretched loss adjusting resources, it also brings opportunities for growth in a highly competitive marketplace. To be profitable, however, insurance needs to be affordably priced to gain uptake, and then combined with risk mitigation efforts such as improved flood defences property level resilience and next-generation early flood warning systems. 
Surface water has always been one of the hardest floods to forecast. The challenge with existing forecasting technologies is that because every storm is different, hourly changes in weather patterns can cause floods that are not detected using traditional forecasting methods. However, with new, next-generation forecasting technologies coming into use, we can now be far better at predicting the impact of surface water flooding at a localised, property level. 
The UK in particular is benefiting from some of the most advanced technologies for rainfall forecasting, yet these form just a small part of what is needed to produce actionable flood warnings. The response of local catchments to storms, each of which is unique, requires continuous, real-time modelling to generate effective early warnings for flash floods. 
Leading insurers such as Zurich have seen the opportunity and are working in partnership with Previsico to mitigate losses for major client BT. 
The next step
Previsico's mission is to minimise the impact of flooding globally by delivering the absolute best flood forecasting technology to those who need it. With a special focus on the insurance industry, we can significantly reduce the cost of flooding for people and organisations globally by supporting proactive measures to reduce flood impacts.  
We have developed a cutting-edge live hydrodynamic flood modelling solution to take advantage of the best available rainfall nowcasts and forecasts. Working in partnership with IBM, we generate event-specific footprints at street level. This said, even the most sophisticated weather forecasting systems are not always 100% accurate. 
It is for this reason that Previsico has taken the next step and piloted a new, upgraded solution to address the increased risk of surface water flooding. The new system uses IoT sensors placed in culverts, streams, or small rivers that are prone to flooding. Data is then fed back live to Previsico and combined with our hyper-accurate forecasting models to provide an unprecedented degree of accuracy and timeliness that weather forecast modelling alone cannot provide.
Using this approach, floods that have previously caught people by surprise can be predicted with enough lead time to take mitigating action, saving lives and livelihoods protecting insurers' bottom line.  It's a game-changer for insurers and their customers, worldwide.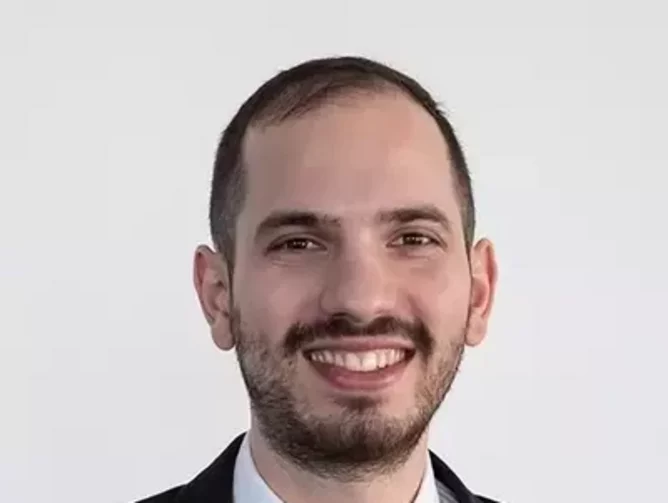 About the author:  Dr Avi Baruch is the co-founder and COO at Previsico, the London-based insurtech that specialises in technology to minimise the impact of flooding with actionable warnings. A climate expert, he has spent the past decade immersed in environmentally challenging roles.