Open Insurance: Provides Differentiated Customer Experience
By Marria Qibtia Sikandar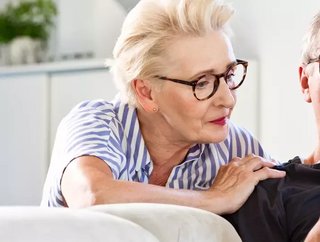 With open insurance, insurers are enabling better customer experiences by leveraging open APIs to share data and services with third parties
Open insurance is beginning to generate some waves in the insurance industry. It is an innovative model of conducting business that enables insurers to boost revenues, improve efficiencies, gain business partners and reach a populated consumer pool. It primarily requires carriers to open their data resources to other organisations and share and consume data and services from variant sources across multiple industries. This enables insurers to develop new value propositions, breed fresh revenue streams and enhance their customer relationships. Data consumption, data sharing and collaboration are the core elements of open insurance enterprises. 
Adoption of Open Insurance by Insurers
Open insurance has garnered focal attention from insurers, where some have even begun to adopt it and hence started capitalising on big flows of data that are now journeying across digital ecosystems. 
Powered by behavioural economics and artificial intelligence, recently InsurTech carrier Lemonade launched a public API that allows any company to offer its policies through websites and native applications.  This API platform allows Lemonade to offer developers access to its portfolio of condos, homeowners and renter's insurance. It provides commerce applications, real estate applications, financial advisors, smart home products, and bots with the autonomy to supplement any offering with insurance while also offering customers immediate coverage with a smooth purchasing experience without leaving the app or website. 
Similarly, UK insurer Anorak has partnered with FinTech firm TrueLayer to use data analytics and machine learning to access big volumes of consumer data and provide customers with insurance advice and recommendations. 
Importance of Open Insurance
Open insurance offers insurers a substantial opportunity to improve their products and services while also generating new revenue streams. In a recent survey of insurance CEOs conducted by KPMG titled, The Covid-19 Catalyst: Insurers Race to Digitise, 85% revealed that the pandemic had accelerate their digitisation initiatives, with 75% saying that the crisis has intensified their focus on crafting a 'seamless digital customer experience'. While companies spent billions across the globe to improve their digital presence and digital experiences, many insurers faced dire challenges keeping up with the trends. This is the reason why more and more insurers are vying for open insurance solutions that allows them to leverage open APIs to share and access data and services with third parties- including InsurTechs, financial institutions and organisations that possess useful data that can assist insurers to accurately gauge risks and develop personalised coverage. 
Key Drivers for Open Insurance 
Open insurance presents insurers with a host of benefits and opportunities. Here are some of the key drivers for open insurance:
Improvement in Customer Experience 
Open insurance help carriers to launch new customer offerings. They can noticeably improve customer experience by employing real-time data and analytics to deliver on-demand personalised services and experiences. For instance, in the case of insurance quotas, they will be able to be assessed accurately by using automated systems to process vast volumes of customer information and related data to analyse risk. This helps improve the risk management of insurers and allows customers to benefit from insurance cover adequately tailored to meet their desired needs.
Securing New Partnerships
Open insurance allows carriers to access a bigger market for their products and services. By extending their distribution footprint, they can potentially secure new partnerships and alliances. They can coalesce their products with the non-insurance offerings of their business partners to deliver a cohesive customer experience. Generally, the more partners and customers the insurers gain through their open insurance initiatives, the more appealing they will become to prospective new partners since they will have more value to offer potential partners than insurers that were reluctant to embrace open insurance. 
Developing New Revenue Streams
Open insurance allows insurers to develop new revenue streams by helping them position themselves earlier in the customers buying process. It also allows carriers to increase their revenue streams by providing customers with value-ridden products and services that have been sourced from their ecosystem partners.
Opportunity for Cost Management 
Open insurance allows insurers to considerably cut down on operational costs. This aspect is rippled to the partners, allies and carriers of the insurance company and every party in the frame tends to experience it.  Cost-cutting can be achieved through improved transaction speeds and efficiencies, reduced maintenance expenditure, lowered fractional costs, decreased data duplication.