Old Insurance Providers Evolve to Provide InsurTech Services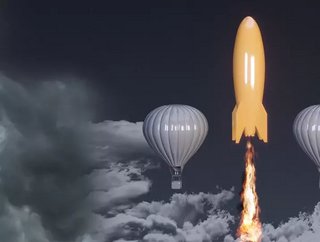 Legacy insurance firms are turning a chapter by providing new technology services to keep up with competition and offer a better customer experience
The emergence of insurtech (insurance and technology) as a burning issue in the insurance industry has resulted in an upsurge of demand for smartphone apps and bleeding-edge technology. This development is a significant shift for the industry, which has traditionally relied on old methods of business. As a result, some of the senior insurance firms are embracing the change or getting left behind.
The insurance industry is undergoing significant changes thanks to insurtech incumbents and the invention of numerous transformative innovations, including underwriting systems utilising artificial intelligence (AI) and smartphone-based subscription offerings. This article outlines how this transformation is unfolding for legacy companies, what it means for the future of the industry, and why these shifts matter.
Life-insurance as a case study
By incorporating digital technology into each sector of their operations, insurance companies are providing consumers with added convenience. They can cut down processing time significantly as well as eliminate human errors associated with manual evaluation processes such as transcription error rates or inconsistent data entry from different sources like paper files. 
One example is 'AI Underwriting' systems, which use artificial intelligence and machine learning techniques for a more efficient review process before deciding whether or not to enter into a contract with a potential client.
Artificial intelligence
For example, South Korean company Kyobo Life Insurance combines a subscription review prediction model with an automatic underwriting system to significantly reduce human input when collecting information from applicants. BNP Paribas Cardiff also has its own professional form evaluation process, which they've implemented using image recognition software as well as artificial intelligence algorithms for speedier processing of paperwork on claims payments and eligibility verification processes.
Virtual appointments
With the support of insurance companies like Aviva, it is now possible to have video consultations with doctors too. Their mobile app provides virtual GP appointments to policyholders in as short as thirty minutes, so there's no waiting around or going through the hassle of travelling when already feeling unwell. 
Smartphone apps
Another insurtech development comes from the UK-based MetLife, a leader in the insurance industry for over 80 years. The company is now providing consumers with an integrated platform for small insurance subscriptions. This form of mini coverage includes plans for cancer and disasters, which customers can add at affordable rates through Metlife's online services.
Wearables
Another example of a legacy insurance company adding an insurtech offering is the American company Aetna, founded in 1853. The company has developed a digital health management app called Attain. This new service provides various benefits and contents based on its users' daily activities, such as steps taken, nutritional status, and hours slept.
Remaining competitive
The need to evolve provides insurance companies with an opportunity to expand their services, from artificial intelligence and smartphone apps to wearables or virtual appointments. With insurtech, legacy insurance companies are able to provide consumers with added convenience by cutting down processing time and improving the overall experience.