Nigerian insurtech Curacel raises $450k in seed round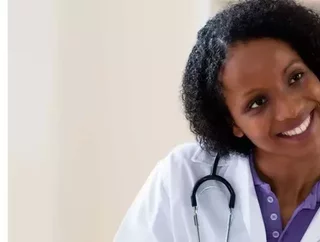 Company is just the latest in a string of insurtech startups that are disrupting the African insurance industry...
A Lagos-based insurtech startup has raised $450,000 in a pre-seed funding round, and is the latest in a string of insurtech sector investments to be made in the African marketplace.
Curacel, which was founded in 2017, has developed its own AI-powered platform that processes claims and facilitates fraud management. The disruptive enterprise's goal is to establish insurance inclusion in Africa. 
The insurtech operates as a bridge between insurance companies and primary care hospitals and uses advanced AI analytics to ensure that companies are paying out claims that refer to correct and appropriate patient treatments. 
Curacel was founded to address the growing problem of abusive and fraudulent claims made against insurance companies.
The insurtech also plans to roll out its latest product, Curacel Capital - which is essentially a cash advance service that helps healthcare providers have access to funds during difficult financial times.
Late payments and other cashflow issues are a major problem for healthcare providers as their unbalanced finances can lead to a lack of appropriate care for patients. The Curacel Capital products enables hospitals and clinics to utilise up to three times their monthly billings via the Curacel platform. 
Backers of the enterprise include Atlantica Ventures, Keppel Ventures and several other angel investors.
Curacel's CEO and founder, Henry Mascot, explained, "We are excited to have these investors on board and we are looking forward to partnering with them to drive our vision of improving insurance inclusion across Africa. At Curacel, we are uniquely positioned to safeguard livelihoods and increase the quality of life through our unique, market-leading products and services". 
The funding will be uses to expand Curacel's current positioning in Nigeria and into other African countries, with a strategic plan that includes becoming the continent's biggest insurance embedded finance technology solution. 
Insurtech in Africa
The fintech and insurtech markets are swiftly emerging in Africa, with a number of startups showing fast growth and swift uptake. 
In January, the Kenyan risk management and agriculture insurtech raised $6m in funding to increase their services to local farmers. 
Meanwhile, earlier this month, launched the first pay-on-demand car insurance cover for drivers in South Africa. 
Speaking about the growing insurtech industry, IK Kanu, partne r at Atlantica Ventures, said, "The African insurance market represents a significant growth opportunity and we are delighted to be partnering with Curacel to drive growth in this sector. There is an opportunity to create an entirely new market of products and services here and we look forward to supporting the team to improve health outcomes across the continent."  
Commenting earlier this month on the challenges of the market, Zainab Iwayemi Adedamola Oloko, an insurance professional, insurtech expert and co-host of Insurtech business podcast series, said that in order for insurtech companies to see great success, investment must be made in technology and training. 
"There is a need for insurance companies to invest in technology and reskilling insurance agents to be more tech-savvy. For the firms themselves, there has to be an intention to be relevant even when things are changing in a digitalized world. They need to learn how to remain relevant so there is a place for agents as well to go out there to make the moves themselves and learn new things and open minds to different things," he said. 
Currently, Curacel has a strong market positioning because it has partnered with Africa's largest insurance companies, including Old Mutual and Liberty Health. Reports also suggest the company will seek to grow its product offerings into a further 10 African countries by 2022.