NEXT introduces NEXT connect embedded insurance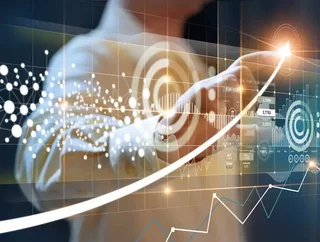 NEXT insurance's new embedded insurance solution called NEXT connect aims to give customers more choice when purchasing a policy
Leading digital insurtech NEXT insurance has announced a new insurance platform that allows partners to embed insurance directly into their platform, giving customers more choice and simplicity when purchasing insurance policies.
NEXT Connect enables small businesses to purchase fast and affordable coverage in a way that is convenient for them, either completely online or with the assistance of a licensed insurance agent. In addition, NEXT claims that it provides an "unmatched opportunity" for trusted small business partners.
Small business ecosystems in industries including payroll, POS, accounting, e-commerce, banking, and others can now easily embed NEXT's insurance offerings into their existing platforms. By leveraging multiple insurance carriers, including NEXT, partners can address the full coverage needs of virtually any type of small business anywhere in the U.S., NEXT said in a statement.
Talking about the solution, Steve Hauck, VP, Partnerships at NEXT, said: "NEXT Connect creates an unmatched opportunity for our small business ecosystem partners to embed insurance offerings directly into their platforms. We are entering an age where our customers want and deserve the opportunity to purchase the best insurance policies for their business, from a trusted source, and with this new NEXT Connect offering, we're able to provide that solution." 
NEXT Connect follows on from AP Intego acquisition 
NEXT Connect is a result of NEXT's earlier acquisition of AP Intego in March of this year. It combines AP Intego's partner-based, multi-carrier model with NEXT's unmatched strengths in customer experience, customer care and technology. NEXT Connect strengthens NEXT as a business and furthers the company mission to better serve even more small businesses and potential partners.
NEXT Insurance transforms small business insurance by leveraging new technology, including artificial intelligence and machine learning, to deliver a simple and affordable purchasing experience. NEXT Connect continues NEXT's core mission to help small businesses thrive by simplifying access to insurance and meeting customers where they are.
NEXT will be at Money 20/20 in Las Vegas from Sunday, 24 October until Wednesday, 27 October 2021. You can learn more about NEXT Connect by visiting our booth #5126.