Naspers leads US$11mn funding round for SA insurtech Naked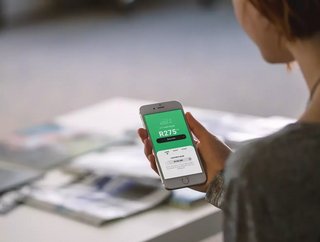 Investment firm Naspers has led a US$11mn Series A funding round, investing in the South African insurtech, Naked
Naspers, one of the largest technology investors in the world, has led a US$11mn Series A Funding round, helping to raise capital for the South African Insurtech, Naked. Other participants included existing investors Yellowwoods, and Hollard. 
This comes after Naspers invested in a second South African insurtech company, raising US$2.3mn in Series B funding for Ctrl. In its latest round for Naked, however, the company was the lead investor contributing US$8.3mn of the US$11mn total, according to a statement released by Naked. The capital represents Naspers' largest investment in a company so far and its seventh since launching its Foundry arm in 2019
What is Naked?
Naked is a digital insurance platform specialising in homes, cars, and standalone items. Founded in 2018 by Alex Thomson, Sumarie Greybe, and Ernest North, it uses artificial intelligence (AI) to create new customer experiences and processes. 
Discussing the company's goals, Alex Thomson, co-founder of Naked, said: "Our ambition is to build insurance that people love by offering an experience that is affordable, convenient, and transparent. We have come a long way since our launch in 2018 towards meeting these goals. But this is just the start of our journey to reinvent insurance. 
"We are excited to have an investor of Naspers Foundry's caliber on board to work with us as we expand our team, continue to invest in the technology that puts customers in control, meet the insurance needs of a growing portion of the SA market and enter into international markets," he added. 
The insurance market in Africa is valued at over US$68bn in annual gross written premiums with South Africa making up for 70% of the value due to its own market being worth US$47bn. Despite this, the majority of personal insurance is sold digitally as most sales require human approval. 
Head of Naspers Foundry Fabian Whate said in a statement that the company was "excited to support Naked" as the insurtech focuses on driving a new generation of insurance. "This fits in with our focus of backing purpose-driven technology businesses. Investing in Naked is consistent with the portfolio we've built to date, and Naspers Foundry's healthy pipeline of potential future investments," Whate said.
Aside from Ctrl and Naked, Naspers has invested in five other South African companies including the mobility company 'WhereIsMyTransport; food tech startup Food Supply Network; edtech platform The Student Hub, home service platform SweepSouth; and agritech firm Aerobotics.