Mindtree and Duck Creek partner up to boost UPC offering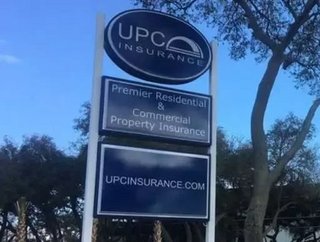 Mindtree has announced its collaboration with Duck Creek to enhance customer experiences for UPC Insurance...
The Bangalore-based multinational technology company, Mindtree, has an nounced its partnership with the Boston technology company Duck Creek to enhanc e its customer experience for UPC Insurance customers th rough the implementation of Saas-based core systems. 
The new solution has been instrumental in the development of UPC's SaaS-based core systems and its new flagship InsurTech company, Skyway Technologies. The collaboration will streamline UPC's policy, billing, claims, data, insights and insurance technology as well as consolidating multiple applications on one, integrated platform, made possible with Duck Creek On Demand, the provider's SaaS solution for the property and casualty (P&C) insurance industry.
Digital transformation for UPC
Over the past few months, UPC Insurance, a leader in specialty underwriter of catastrophe exposed property insurance in the coastal US for personal and commercial properties, has been driving forward its digital transformation. 
An increased focus on customer centricity and heightening customer expectations around fast and convenient processing of claims, has led UPC Insurance to successfully upgrade its IT systems so that they can improve operational efficiencies and process claims in a matter of minutes instead of hours. 
Speaking about the enhanced services, Chris Griffith, President of Skyway Technologies and CIO of UPC Insurance, explained, "Our partne rship with Mindtree and Duck Creek has led to the launch of our latest company, Skyway Technologies. Skyway.com which will offer Direct-to-Consumer personal lines homeowners' products, allowing for a true multi-channel experience for UPC customers."
Griffiths added that by accelerating UPC Insurance's digital transformation efforts, with help from experienced partners like Mindtree and Duck Creek, the company has been able to adapt more quickly and bring innovation to its customers along the coast.
UPC Insurance will be able to provide customers with faster intake of first notice of loss (FNOL), touchless claims handling, enhanced payment capabilities including digital payments, and improved customer service on its self-service channels. Additionally, new product launches and product updates can now happen in weeks vs. months. Leveraging analytics across the organisation, UPC Insurance can take an insights-driven approach to optimising customer experiences, gaining competitive advantage.
UPC insurtech upgrade
The bold, new initiative, will, say insiders, help UPC Insurance cement its position as the leading carrier of catastrophe insurance in the US. Commenting on the move, Venu Lambu, Executive Director and President, Global Markets, Mindtree, added, "Together with Duck Creek, we are able to ensure on-time, on-budget delivery of solutions – allowing UPC Insurance to deploy new products at the speed of business, and to provide its customers with an improved digital experience."