MAPFRE RE partners with Kovrr to manage cyber risks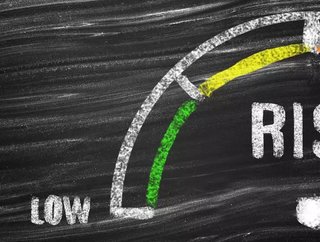 MAPFRE RE, a global insurance and reinsurance provider, collaborates with Israeli cyber company, Kovrr, to manage its cyber threats
MAPFRE RE, a global insurance and reinsurance provider, has announced it is improving the management and mitigation of its cyber risks by collaborating with Kovrr, an Israeli cyber risk modelling organisation. The partnership also aims to "support a wide range of use cases, expanding their skills for assessing accumulated cyber risk exposure together with underwriting and pricing capabilities", the company said. 
Kovrr's updated cyber threat catalogue
Kovrr's event catalogue has been updated to show changes in the cyber threat landscape and provide more accurate analysis and information on potential threats for companies such as MAPFRE RE. The catalogue also gives a clearer view of new risks, threat actors, attack methods, and ransomware and malware campaigns.
Kovrr has also said that the new features of its model and platform aim to help the customer understand, financially quantify and manage cyber risk in their portfolios and provide accurate pricing information. 
Oscar Taboada, Cyber Head at MAPFRE RE, said: "We are excited to expand our partnership with Kovrr and begin using the newest features in their Portfolio Exposure Management solution. Based on robust event catalogue data and industry-leading usability, their intuitive and transparent platform allows us to better understand and manage cyber risk to improve our decision making, helping us manage our accumulated cyber risk exposure as well as underwriting tasks".
Kovrr's Chief Product Officer & co-founder, Shalom Bublil, said: "It is great to be able to establish our partnership with MAPFRE RE to truly understand the quantification capabilities needed by innovational businesses and continue to use our cyber expertise to bring the top-notch cyber risk models to the market".
Three easy ways to protect yourself from cybercrime 
Cybersecurity is important. It protects your data and information including personal photos, emails, and documents. Here are three easy ways to improve your cybersecurity awareness and protect your organisation, or even yourself from cybercriminal activity. 
Check to see if you or your organisation has been involved in a data breach:

According to the

Victoria University

i

n Australia, by visiting

https://haveibeenpwned.com/

and typing in your email address, you can check to see if any of your accounts have been compromised. 

                                                                                                                                                  

Improve the strength of your passwords:

When it comes to setting a hard-to-guess password, the longer it is with a variation of letters, numbers, and symbols, the stronger it is.                                                                                                             

Try not to use the following passwords:

There are some passwords that are not recommended. These are:
123456 (or any chronologically-ordered numbers)

987654321

123123

QWERTY

111111

password
With these steps, your cybersecurity knowledge can be increased and, as a result, you will become better protected from a potential attack.