London Insurtech YuLife secures US$70mn in funding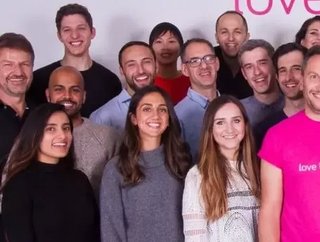 London Insurtech YuLife's US$70mn funding round is backed by the investment firm, Target Global and aims to encourage people to live "healthier lifestyles"
London-based InsurTech YuLife has raised US$70mn in a Series B funding round as part of its initiative to "reinvent life insurance" and encourage people to live "healthier lifestyles". The round of funding was led by the investment firm Target Global, and new investors Eurazeo and Latitude. Other participants included the company's existing investors Creandum, Notion Capital, Anthemis, MMC Ventures, and OurCrowd.
YuLife says it plans to use the capital to develop new products, expand its reach into the UK market and expand to new global regions with a focus on Europe and North America. With this funding round, YuLife is now valued at US$346mn. 
Why did YuLife raise the funding?
Explaining the reasons behind raising the funding, Ben Kaminski, Partner, Target Global, said: "With health and wellbeing increasingly thrust into the limelight in the wake of Covid-19, YuLife is fundamentally changing insurance by incentivising people to lead healthier lifestyles. YuLife is ideally positioned to build on its tenfold growth during the pandemic and lead the way in helping its clients respond to the challenges posed by an ever-changing working environment". 
In addition to all the features that traditional life insurance offers, YuLife also adds critical illness, income protection, virtual GP services, and employment assistance such as counselling and coaching to their policy. Sammy Rubin, Chief Executive Officer of YuLife, discusses more about what the company hopes to accomplish with the funding. "YuLife is harnessing the latest trends in data science, gamification, and AI to turn this model on its head and introduce a type of life insurance that inspires life", he said. YuLife says it is doing this by offering rewards and discounts for completing daily wellness activities, ranging from walking and cycling to mindfulness and meditation. 
Reinventing life insurance 
Talking about the reinventing life insurance, Rubin added: "We are tapping into tech and introducing data analysts into our core team, in order to bring about the first major change in the way life insurance is envisioned since higher premiums were first introduced for smokers in the 1960s.
"By providing employers with a way to tangibly demonstrate care for their employees, YuLife's group life insurance has a positive knock-on effect for businesses – boosting retention, reducing burnout, and increasing productivity while ensuring that employees are happier, healthier, and more engaged in the workplace", Rubin said. 
Currently, at 94 employees, YuLife now hopes to expand its employee numbers with the help of its funding round.