Lemonade pursues a secondary stock offering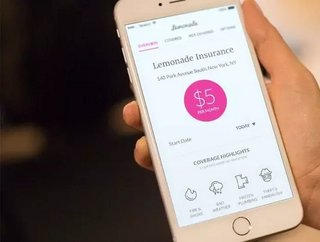 Insurtech leader Lemonade is reportedly seeking to raise US$466m in its second stock offering since it went public in early July 2020...
Insurtech leader is seeking to raise US$466m in its second stock offering since it went public in early July 2020.
Market Insider that the company will be selling three million shares of common stock and 1.5 million shares. Subsequent to the announcement its share price fell by 9%.
2020: An exceptional year
Lemonade, which topped our recent '' list, experienced some significant milestones last year, not least of which were its landmark IPO, market growth and product portfolio expansions.
To cap off an exceptional year, Lemonade also that it had reached one million customers, a milestone it reached in record time (4.25 years) compared to industry heavyweights like State Farm, Allstate, GEICO, and USAA.
"We're proud to hit the one million customer mark so early in the life of the company," said Shai Wininger, Lemonade co-founder and COO. 
"With every new customer, our system grows smarter, our underwriting gets better, and our prices become more accurate and fair. At Lemonade, one million customers translates into billions of data points, which feed our AI at an ever-growing speed. Quantity generates quality."
Unlocking potential
Perhaps Lemonade's greatest accomplishment so far is its ability to inspire the development of insurtech itself. Well received by customers because of its strong AI platform and well-priced policy offerings, the company could be taken as emblematic of the new, digitally-driven dynamic gripping the modern insurance industry. 
Nonetheless, there are still hurdles for Lemonade to overcome, not least of which is its struggle to turn a profit. An from Nasdaq posits that, no matter how popular it is with the millennial generation, the company will need to remedy shortcomings in its underwriting to remain viable in the long-term.
With a net loss ratio of 70% recorded in Q2 of 2020 - which Nasdaq considers "exorbitantly high" - the problem could be attributable to factors such as poor product pricing or flawed customer screening. Whatever the case, Lemonade urgently needs to do what it does best: find an innovative solution to a seemingly intractable problem.  
Image credit: Lemonade