Leading pet cover insurtech Bought By Many valued at $2bn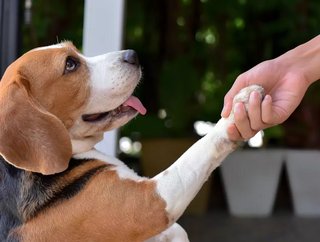 Pet insurance provider Bought By Many has generated US$350m in a Series D round, raising the insurtech to a new valuation of $2bn
An important figure in the funding round was EQT Growth, a Swedish company focused on developing innovative, digital-first companies in the European tech market.
Bought By Many evidently meets this standard: established in 2012, the UK-based company launched its first pet insurance offering in 2017. It sought to differentiate itself from others in the space by conducting close market research with "thousands of cat and dog owners" in order to identify and rectify specific customer policy pain points.
As such, Brought By Many offers several pet insurance plan options:
Furthermore, a 15% multi-pet discount is available when placed on the same policy.
Creating a digital pet insurance experience
In the UK, pet ownership grew significantly during the COVID-19 pandemic, with an estimated 3.2 million animals purchased since March 2020. Unexpected veterinary bills are subsequently a growing concern among owners, particularly those struck with financial hardship.
Bought By Many cites the Association of British Insurers that the average pet surgery cost is £1.5k and the average claim is £750. The insurtech's ability to help customers cope with the necessary expenditures of pet ownership has received industry recognition; it was voted Best Pet Insurance Provider in the 2020 Insurance Choice Awards.
According to Steven Mendel, CEO and Co-Founder, the company's mission to make the world a better place for pet owners remains undaunted:
"By creating unique policies, dramatically improving customer experience, and working closely with vets, we have made it possible for pets to be healthier and for them to enjoy longer, happier lives with their owners."
Becoming a leading global insurtech
Bought By Many's recent expansions into the US and Swedish markets are evidently also making it an enticing investment prospect. Carolina Brochado, Founding Partner at EQT Growth, heaped praise on the insurtech's value proposition:
"Bought By Many's digital-first approach is unrivalled in pet insurance, a market that is large and underpenetrated in most European countries and the US. It benefits from secular tailwinds such as the humanisation of pets and higher spend on pet care, and is also uniquely positioned to benefit as global digitalization continues to gather pace. 
"In less than five years, Steven and the team have built Bought By Many to be one of Europe's leading insurtechs and we're delighted to be working with the company to further accelerate its growth and continue to improve the lives of pets."