Layr raises $5mn in seed funding to create better insurance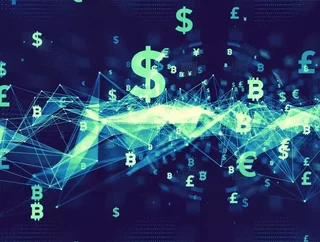 Insurtech startup Layr has announced the recent completion of a seed funding round which saw it raise USD$5mn...
Insurtech startup the recent completion of a seed funding round which saw it raise USD$5mn.
The round, which was led by and joined by previous investor as well as new investors and , should help lay the foundations for Layr's vision of better business insurance.
Utilising artificial intelligence (AI) and machine learning (ML) to help SMBs customise commercial insurance bundles, the company offers a quick, easy and totally online service to its customers. 
"Liability insurance is a critical piece of protection for the often vulnerable small business, yet far too many companies are operating without it. We are changing this reality," said Phillip Naples, CEO.
Addressing fundamental problems
Founded in 2016, the core management team encompasses more than 20 years of commercial insurance brokerage experience, making Layr particularly well placed to address the persistent problems of the insurance sector.
It is by fusing this sector expertise with a customer-centric philosophy, modern automation technology and cloud that the company is able to have a transformative effect on the previously arduous task of sourcing, purchasing and managing insurance.
"Layr addresses some fundamental pain points in the industry: the accelerating interest in engaging customers in an efficient, fully digital format and the rapidly evolving customer needs in the small business segment of the market," said Keith Molzer, General Partner at Flyover Capital.
"With a platform that can deliver efficient and adaptable coverage for SMBs, we think Layr is particularly well-positioned during this era of economic uncertainty as small businesses look to get back on their feet in the new environment."
A new era
exploring the potential impact of COVID-19 on the insurance sector, an industry which, though generally resilient, may still be adversely affected by factors such as:
Falling equity market and interest rates
Delays in the evaluation of claims
Increased focus on risk portfolio diversification as those with highly concentrated interests face a sharp downturn 
As such, with these elements creating uncertainty in the market, Layr's technologically sophisticated approach could be a remedy to address certain sectoral weaknesses and provide other businesses with the security they need to hold the economy together.
Naples concluded, "Data suggests that more than 60% of US-based businesses will be owned by Gen Xers and Millennials in the next year. We've created an entirely new and automated process that meets the needs of modern business owners. 
"This round of investment affirms that we're solving a real problem and supporting economic growth by making business insurance more available, understandable and affordable than ever before."