Koop Technologies raises US$2.5mn seed funding round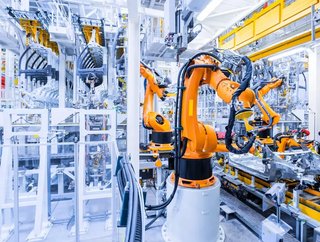 Pittsburgh-based autonomous vehicle insurtech Koop Technologies has raised US$2.5mn in seed funding led Ubiquity Ventures
Koop Technologies, an insurtech specialising in autonomous vehicles and robotics has today announced it has secured seed funding worth US$2.5mn which was led by tech investor Ubiquity Ventures. The insurtech says it will use the capital to bring its data-driven insurance platform to more customers in the autonomous vehicle and robotics industries. Bee partners, Sure Ventures, and West Wave Capital among other investors also participated in the round. 
Outlining the company's targets,  Sergey Litvinenko, Koop's Co-Founder & CEO, said: "Our mission is to create an advanced, scalable system for autonomous vehicle data applications, with insurance being the most important commercial vertical we focus on today."
Kamron Khodjaev, Co-Founder & CCO of Koop Technologies added that the team has "built a whole new insurance experience and set of tools around data sharing for robotics clients." 
He went on to say that "with the rapid adoption of automation technologies, the risk landscape changes across many use cases, and the only way to properly handle those risks is with the help of high-quality data."
Building insurance products around autonomous vehicle technology
As the commercialisation of autonomous technologies hits the exponential growth curve, it is crucial to have insurance and financial products built around those technologies to enable faster and cheaper commercialization. Koop securely collects data from the autonomous vehicle and robotics companies and uses it for insurance underwriting, cost of risk, and claims handling purposes in a cost-efficient, scalable manner. 
Koop Technologies has already partnered with some of the largest insurance companies in the world to develop special programs for autonomous vehicle and robotics clients, leveraging the Company's aggregated and standardized datasets and proprietary insights.
Sunil Nagaraj, Founding Partner at Ubiquity Ventures, said: "As a VC investor, I see Koop as the critical bridge between the insurance industry and the autonomous cars/drones/robotics industries. It is rare to see such a well-timed company with such a well-suited team. Koop is a critical enabler of mass adoption of autonomy and robotics."
Garrett Goldberg, General Partner at Bee Partners, added that "Sergey [Litvinenko] and the team have done a tremendous job identifying an immense current and future need in the market, and are building strong product and technical foundations to grow the business profitably. We are excited to support Koop for the long haul on their journey."