Joyn Insurance appoints Uwe Schoberth as Chief Distribution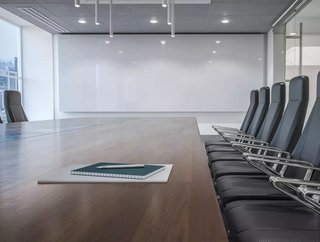 Insurtech Joyn Insurance has appointed Uwe Schoberth as its Chief Distribution Officer, a role that will focus on developing trusted broker relationships
Insurtech Joyn Insurance has announced the appointment of Uwe Schoberth as its new Chief Distribution Officer. The company said the role aims to focus on developing deep and trusted broker relationships while partnering across its team of experts in insurance, data, and technology. 
Commenting on the appointment, Seraina Macia, CEO of Joyn Insurance, said: "Adding Uwe, his expertise, and his network of valued relationships will immediately enhance our ability to deliver a new standard to brokers. On top of that, his energy for building a business from scratch makes him even more of an asset. We are delighted to welcome Uwe to the team and, having worked together in the past, I have no doubt he will feel at home with us at Joyn."
As a senior leader in the insurance industry, Uwe is currently the Head of Distribution at Llyod's of London which involves being responsible for the global distribution strategy and strategic relationships with Lloyd's global broker and cover holder partners.
Prior to this role, he served as the company's Market Development Director in the United States. He has also worked as the Head of Distribution at Blackboard Insurance, a subsidiary of AIG. Before joining Blackboard, Uwe served as Global Head of QBE Market Management and Global Head of Major Trading Partner Engagement. Other insurance companies he has worked for include the XL Group and QBE insurance. 
He also has a Master's degree in Science from Southern Connecticut State University.