JAB completes M&A with Figo to target pet insurance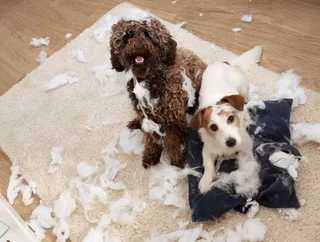 Investment firm JAB has entered into an agreement to acquire Figo, one of the leading providers of pet insurance in the U.S
Investment firm JAB has announced that Independence Pet Holdings, its U.S. pet insurance platform, has entered into an agreement to acquire Figo, one of the leading U.S. providers of pet insurance. As part of the agreement, the shareholders of Figo will roll a portion of their equity interests into PetPartners, the consumer-facing portion of JAB's pet insurance platform. The acquisition is expected to close by the end of the year. Following such acquisition, Figo will be a wholly-owned subsidiary of PetPartners.
Figo CEO and Founder Rusty Sproat, said: "Figo exists because of our deeply held belief that pet owners deserve simple and meaningful solutions to protect their loved ones. We are thrilled to partner with JAB to improve the quality of care and coverage available through Figo's best-in-class technology and customer experience."
The news follows the recently announced acquisition of Independence Holding Company's ("IHC") pet insurance business, which includes the consumer-facing PetPartners, and IHC's pet insurance business, Independence American Insurance Company ("Independence American"). The acquisition of PetPartners closed in June. The closing of the Independence American transaction is expected later this year and is subject to customary closing conditions, including applicable regulatory approvals.
Since its founding in 2012, Figo has quickly established a strong pet insurance brand and leading InsurTech position in the United States. Its modern pet insurance experience includes a simple, easy-to-follow consumer journey coupled with its Pet Cloud app, a cloud-based platform that provides 24/7 access to live veterinarians, customer support, claims processing, digital pet record management, and a social network for pet parents, all of which has driven impressive company growth, earning Figo the title of "Top InsurTech Leader" by A.M. Best's Review.
An integrated pet insurance platform offering insurance products and solutions  
Through these acquisitions, JAB's Independence Pet Holdings has established an integrated pet insurance platform offering full-stack capabilities ranging from consumer-focused insurance products to turnkey partner solutions, the company said in a statement. The platform is licensed in all 50 states, with insurance industry veteran David Kettig, formerly the President and COO of IHC, as its CEO.
"Rusty and David are true innovators in the pet insurance industry, and we are thrilled to partner with them on this fantastic acquisition," said JAB Insurance Partner Dirk Beeckman. "Together with their teams, they will build with us a leading North American tech-driven pet insurance ecosystem."
"The long-term megatrends in pet care, including the humanisation of pets and improvement in care, are driving sustained long-term growth, and pet families are seeking solutions to ensure the highest level of care is available and affordable," added JAB Senior Partner, David Bell. "Pet insurance is a key resource which we want to make more widely accessible, especially in the U.S. where pet insurance is underpenetrated. Our acquisitions of Figo and IHC's pet insurance business are a significant step forward in our ambition to build a world-class pet care platform," he concluded.